Call For Support To Halt Closing of Barrier Free Living's Transitional Housing Program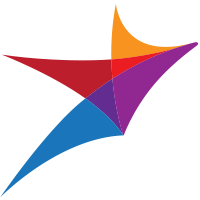 Dear Friends and Colleagues,
As the Chief Operations Officer of Barrier Free Living, Inc. I am calling on your support in halting the closing of our Transitional Housing/Nursing Home Diversion program (see History of BFL here).
Since 1981, Barrier Free Living (BFL) has grown into a nationally recognized non-profit program that provides temporary shelter to physically disabled individuals who are homeless and survivors of domestic violence. Our Transitional Housing Program was recognized as one of 100 model programs for the homeless in the International Year of Shelter for the Homeless.  (See BFL's Mission/Vision Values).
Our Transitional Housing/Nursing Home Diversion Shelter (funded by the Department of Homeless Services) offers dedicated and expert services (including Home Care/Personal Attendants, Case Management, Counselling, Occupational Therapists and community housing placements) to persons with disabilities who need a care attendant to live in the community. It is the ONLY shelter in the DHS system that offers this level of service, which is mandated by the Americans with Disabilities Act, Section 504 of the Rehabilitation Act of 1973.  This was the first U.S. federal civil rights legislation mandating 100% access to programs funded by federal dollars and was recently reinforced by the 2017 Butler Stipulation Settlement (see butler_stipulation_settlement here).
Barrier Free Living is the tangible vision of its founder and president and our CEO Paul B. Feuerstein who, in the 1980s, organized the disabled community around housing access and access to shelter. Over these 40 years, BFL has placed hundreds of disabled homeless adults and families in permanent accessible housing in the community. BFL is also the exclusive provider of comprehensive services for Deaf/Hard-of-Hearing individuals who are survivors of domestic violence. We are proud to have received funding to establish best practices for this under-served community from the Department of Justice, Office of Violence Against Women (OVW) and, most recently, a $1.5 million award from the Manhattan District Attorney's Office of New York (DANY) to provide exclusive services to Deaf/HOH survivors.
To keep this short but as informative as possible, three years ago our current location (270 East 2nd Street, New York, New York) was deemed structurally unsound. Located on the Lower East Side in what formerly was an early 20th century school, we operate our 48-bed shelter, administrative offices and our non-residential domestic violence program. This structure presently is a four-story building. Years of requests to DHS for "New Needs" to repair and refurbish our facility went unheeded and unfunded.
BFL's Homeless Housing and Assistance Program application for $4.4 million to restore our old building for another 25 years of use was blocked by the Human Resources Administration. In April 2015 we were asked to join the Gateway Program to demolish our building and construct a 12-story mixed-use building in its footprint (see attached architectural rendering). Our new building would provide transitional housing shelter beds for 54 homeless people with disabilities in need of home care assistance and would offer the City 48 additional supportive housing units(inclusive of 36 studios, seven 2-bedroom and five 3-bedroom apartments) for disabled survivors and families of domestic violence. (JCJ Architecture 2017-0614 BFL Board Presentation here).  We were promised support in finding alternative space for our transitional housing shelter program during construction.
After visiting multiple sites in the Bronx, Manhattan, Queens and Brooklyn, we have not been able to secure an alternate facility. Our deadline to vacate 270 East 2nd Street is April 6, 2018. We have been looking for a building with two elevators that could sustain our program.  None of the real estate agents recommended by DHS had such a facility.  We found a former nursing home in Crown Heights that was for sale; we were prohibited from approaching the Community Board for support.  A nursing home in Bedford Stuyvesant was off limits because its owners were under investigation for flipping nursing homes into luxury housing.  A building owner in East Harlem was ready to develop his building to our specifications, but we were not allowed to move forward because it was blocked by the City's shelter placement committee.  Our CEO, also an Episcopal priest, has lived in that community for 38 years and has very supportive relationships with leaders in the community, but that made no difference to the committee.
After another support beam in our building failed and our board sent a letter to the City stating that we needed to close by the end of 2017, DHS finally reached out to the Health and Hospitals Corporation to explore surplus space. Our search for a temporary facility led to a vacant wing of Coler Hospital that would house 38 residents and allow us to continue our program without significant renovations and minimal staffing impact.  The search for a temporary facility for our residents has led us to this very viable solution and location. However, shortly after our visit to Coler, a false rumor began that BFL would be opening "a half-way house" on Roosevelt Island. This rumor seemed enough to take this near-perfect option off the table.
Since then, our CEO has reached out to Councilmember Ben Kallos, Assembly Member Rebecca Seawright, and Senator Jose Serrano, the elected representatives of the Roosevelt Island community, and has gotten their support for our bid to use the wing of Coler as a temporary home during construction.  We are in process of meeting with Roosevelt Island community leaders to garner their support as well.  Significantly, there are patients at Coler (the same population that we serve) who could benefit from being part of our program to have a pathway to community living.
We are aware that there are bureaucratic hurdles to be addressed and time is short.  By law, we have already notified our staff at our Transitional Housing shelter that they may face lay-offs effective April 6th, 2018, ninety days from now.
Of even greater concern is the strategy that DHS, despite the Butler Stipulation, is transferring most of our residents to the very places where they do not wish to go: rehab facilities and nursing homes!  There is no provision in other DHS shelters to accommodate fragile homeless people with varying requirements for assistance with Activity of Daily Living (ADL) needs such as eating, bathing and leaving bed for medical procedures, housing interviews, etc. BFL provides these services through a MOU with Independent Care Systems (ICS) through in-kind provision of Personal Care Attendants.  Our placement rates in permanent community housing and the lack of return to shelter is a testament to the success of our program.  Other DHS shelters are not adequately prepared to handle our population because they require residents to vacate buildings around 8:00 a.m. This would impose an incredible burden our physically disabled residents.
Sandra Butler (of the Butler Stipulation) became a resident of our Transitional Housing Program after she could not get her needs met in another DHS shelter.  Two months ago, she was successfully placed in permanent housing. Sandra, along with the Coalition for the Homeless, our colleagues at the Downstate Coalition, Homeless Services United, Disability Rights NY, the Harlem Independent Living Center and the Crime Victims Treatment Center share our concerns about the possibility of BFL's shelter program closing for lack of finding a suitable location at this late date.
We are calling upon you to support us in moving our program to the vacant space at Coler Hospital and in continuing to serve our population in our Gateway program.
Sincerely,

Donald E. Logan
Chief Operations Officer
Barrier Free Living, Inc.
Email: [email protected]
Office: 212-677-6668, Ext. 124