Secret Garden
The award winning program for people with disabilities who have experienced domestic violence.
"What is Secret Garden? The name says it all: a safe space, hidden and discreet, where survivors of domestic violence with disabilities can bloom and grow strong working with our caring team."
Erika Calderon, LCSW, Program Director, Secret Garden
For over 20 years Barrier Free Living's award winning Secret Garden program has provided one-on-one counseling, weekly support groups plus housing, legal and financial guidance to survivors of domestic violence with disabilities in the New York City area.
Our Social Workers & Counseling Team
Our caring team (bios below) are here to support you in healing from your traumatic experience. Our goal is to guide you to become emotionally stronger and to form healthy relationships.
We are experts when it comes to the intersection of disability and domestic violence.  We are sensitive to the unique issues that a person with a disability faces when in an unhealthy relationship, and have years of experience related to safety planning, and overcoming barriers to seeking services.
Our Deaf Services team members have expertise in addressing  the dynamics of power and control and the cycles of abuse that occur, as well as the anxiety, depression, and PTSD that can result from experiencing domestic violence.
Our team is particularly sensitive to the needs of domestic violence survivors with disabilities. (Of note: parents with disabilities have a higher rate of child welfare cases, in part because abusers use the survivor's disability against them.)
Our Case Managers & Housing Specialists
Our team can help with the nuts and bolts of how to apply for housing, what you are eligible for and more. Our housing specialist can assist you with the applications and link you to realtors. The team can also help with the steps to apply for food stamps and rental and cash assistance.
Save
Save
Save
Save
Our Sexual Assault Services 
BFL provides trauma-informed sexual assault services in an accessible, disability- and Deaf-friendly environment. Direct services include intake and assessment, individual sexual assault trauma counseling and advocacy, such as ensuring access to law enforcement, court, City agencies and other service environments, and making appropriate external referrals. While weekly counseling will be recommended, BFL recognizes the obstacles survivors with disabilities and survivors who are Deaf experience, and will engage with them at the pace and frequency that is best for them.
Our Occupational Therapy Team
Our Occupational Therapy team offer weekly workshops using "mindfulness exercises" to help survivors manage daily needs, address money budgeting, problem-solving, coping skills and leisure activities. There are also group workshops for yoga and meditation "to help your Mind, Body and Soul be one in feeling calm and serenity."
Meet the Secret Garden Team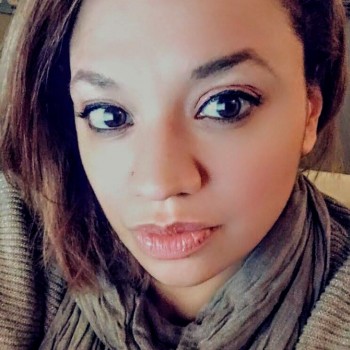 Erika Calderon, LCSW  (English/Spanish Speaking) is the Program Director at Barrier Free Living's Secret Garden program, where she provides trauma counseling to domestic violence survivors with disabilities. She is a a bilingual Spanish Speaking Social Worker with 12 years of experience working with individuals, children and families as an agent of support and guidance. She can provide a safe place to have a "real talk" and open discussions of all factors that impact "who we are and what we do; as a person of color with cultural awareness and sensitivity." Erika states:  "Everyone's journey looks different and how you become empowered, is within you; let's discover it together".  Erika enjoys dancing, kickboxing, movies and cooking. Instagram: @erikabrooklynpsych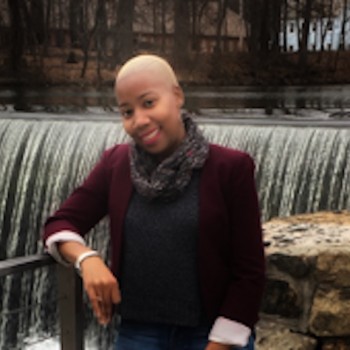 Simone Allen, OTR/L is the Occupational Therapy Program Manager at Barrier Free Living, overseeing the Occupational Therapy department at Barrier Free Living Apartments (BFLA), Freedom House, and Secret Garden. Born in Jamaica, Simone's career as an Occupational Therapist has involved working with a myriad of individuals in various settings—children, and young/old(er) adults in schools, hospitals, and their own homes. Simone recently joined Barrier Free Living after many years working in inpatient Psychiatry. She currently supervises occupational therapy interns from colleges and universities across the country. Simone truly believes in the fundamental values of occupational therapy, working with clients/residents/tenants on an individual basis to learn what their personal needs are, and assisting them in finding ways to achieve their personal goals. Simone is very family-oriented, a lover of music, travel, culture, history, and novice genealogist.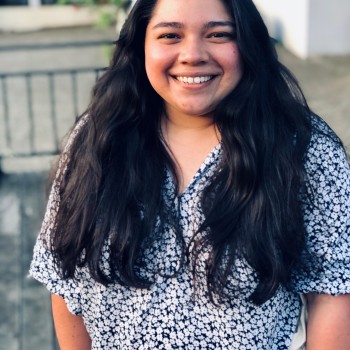 Lucrecia (Lucy) Ayala LMSW (English/Spanish Speaking) is the Sexual Assault Services Coordinator at Barrier Free Living Secret Garden, where she provides counseling and supportive services for individuals who have been impacted by sexual trauma.
Lucy has 10 years experience in social services, working with adults, youth and families and is dedicated to providing a safe, sex-positive space in order to support survivors on their journey of healing. Many people who experience sexual trauma often face stigma and isolation; her goal in this program is to show others they are not alone and deserve love and support. Lucy loves art,
movies, gaming, and outdoor activities, and loves spending time with her family and senior dog, Sophie.
We touched base with Lucy to find out what drew her to the work, and what she hopes to achieve in this new program. Read our interview with Lucy.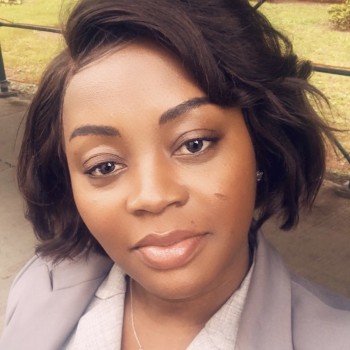 Nana Osei (Twi and Fante language from Ghana, West Africa) LMSW, is the Assistant Program Director at Barrier Free Living's Secret Garden. Nana is originally from Ghana, West Africa and has been a practicing Social Worker for 12 years.  She feels that Secret Garden's uniqueness in providing counseling to Domestic Violence survivors with disabilities "creates a safe environment."  Nana's diverse background allows her to reach people of all walks.  She is open to learning about her client's journey and "tap into all the abundance that they have within themselves and in their environment."  Nana believes that all human beings are worthy and deserve a fighting chance in life. With that said, her goal is to not only teach people to survive but to thrive in doing so.   Nana enjoys cooking and spending time with her family and friends.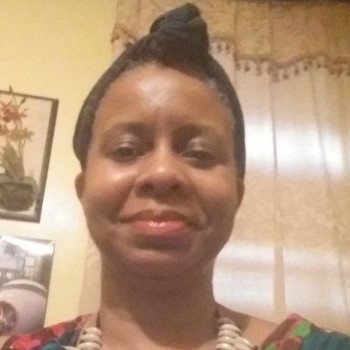 Tashi Haskin is the Administrative Assistant for Secret Garden, and has provided support to the program's staff and clients for close to a decade. She enjoys "helping to create a safe and welcoming environment for all." Outside of work, her favorite activities are traveling, learning languages, listening to music and watching foreign TV series/films.
Other Secret Garden Team Members
Belinda Mercado, Case Manager
Danya Bailey, Case Manager
Elora Silver, LMSW, DV Counselor
Naimah Inniss, Case Manager
Joseph Ferraroni, Deaf Services Social Worker
Suzanne Rothman, LMSW, DV Counselor