The End Of An Era: Barrier Free Living's Transitional Housing Closes
After 28 years of operation, Barrier Free Living's Transitional Housing program closed its doors on April 30, 2018. Barrier Free Living Founder, President/CEO Paul Feuerstein reflects on this ground-breaking program's successes and challenges working with people with disabilities in New York City.
The First Of Its Kind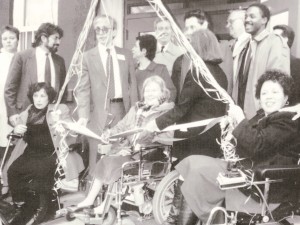 The ribbon cutting ceremony for Barrier Free Living's Transitional Housing program. Paul Feuerstein, fourth from left .
Our Transitional Housing Program opened in November of 1990. It was the first not-for-profit singles' shelter in New York City's homeless system. It was the only homeless shelter in New York State (and perhaps the nation) that served activity of daily living (ADL) dependent people with disabilities.
Prior to Barrier Free Living's (BFL) Transitional Housing program,  people who were ADL dependent either ended up in nursing homes or in a revolving door between acute care hospital beds and general shelters. We offered a new path to thriving in the community.
In the International Year of Shelter for the Homeless, our Transitional Housing program was recognized by the United States State Department and the United States Department of Housing and Urban Development as one of 100 model programs for homeless people in the nation.
In 1990, this unique and vibrant program offering shelter and three meals a day to 48 people ,  brought together occupational therapy, nursing, case management and care management to prepare people for life in the community.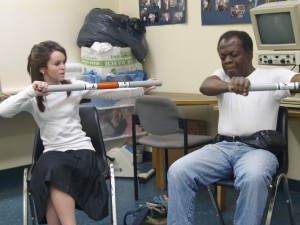 Over the years, we partnered with Concepts of Independence and Independence Care Systems to provide personal care attendants for the residents of Transitional Housing. We accomplished many important things in the years we were in operation:
We cut the hospitalization rate of the residence of our shelter from 50% to 3% saving millions of dollars.
We placed over 750 severely disabled people into permanent housing in New York City communities.
Our program had one of the lowest rates of return to shelter in the New York City system.
Our Work Through The Years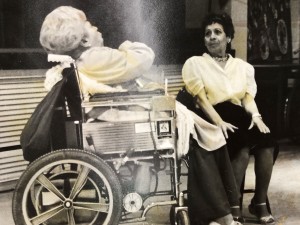 In 1979, Barrier Free Living co-founded the New York City Coalition on Housing for People with Disabilities. At that time, we gathered advocates from Independent Living Centers, from Eastern Paralyzed Veterans Association (now called United Spinal Association), and from United Cerebral Palsy to organize around the issue of affordable, accessible housing for disabled New Yorkers.
As a federally-funded program for newly disabled people, we saw that housing was the number one priority for the people we served.  That coalition was successful in the passing of Local Law 58, the most comprehensive building code in the United States for creating new accessible buildings for people with disabilities.
In 1983, wheelchair users began to roll into the Barrier Free Living's original storefront office on Manhattan's lower east side to tell us that they had been discharged from the hospital that day and had no place to go.
We began a survey of New York City resources and discovered that there was nothing available for those people in need. BFL gathered the same group of housing advocates to meet with the Human Resource Administration to advocate for accessible shelters in the homeless system (there were none!).
Under section 504 of the rehabilitation act of 1973 (the first federal civil rights legislation for people with disabilities), all recipients of federal funding were mandated to make 100% of their programs accessible to people with disabilities. Our coalition met with the city for two years to develop plans for access to homeless services for people with disabilities.
Between 1983 and 1985, BFL tracked a group of homeless ADL dependent men and found that they were in a revolving door between Bellevue Hospital and Bellevue men's shelter. The people we eventually came to serve were spending half their year in an acute care hospital bed because they didn't have the support system they needed to stay healthy and stay in the community.
In 1985, Mayor Koch established The Capital Homeless Housing Program in New York City. Supported by our research and a vision for a shelter for people with disabilities, Barrier Free Living won a spot in that program and developed an old building that used to be a school into a totally accessible shelter for 48 ADL dependent individuals.
The concept for Transitional Housing was born, fueled by our team's advocacy and research leading to this point.
Developing Transitional Housing
As the President/CEO of Barrier Free Living, I traveled to Great Britain and to locations in the United States to research models of transitional living for people with disabilities, which ended up being an incredibly rich journey.
Our Transitional Housing program was based on the model of Courage Residence in Golden Valley, Minnesota. Courage Residence was a program designed to prepare newly disabled people for life in the community. Individuals coming out of hospitals were referred to Courage Residence for "tertiary rehabilitation."
While hospitals focused on helping newly disabled people maximize their physical functions, there was little focus on preparation for community living: travel training, managing care attendants, budgeting on a limited income, menu planning for special needs, negotiating outpatient clinic visits and ambulette transportation.
Our Transitional Housing program brought together all of those elements, in preparing residents for community living.
One of the great joys that I have had over the years has been bumping into former residents on a city bus, at an event or just on the street.  The universal feedback I have gotten is that their time at Barrier Free Living was transformational and made a tremendous difference in their quality of life.  That has made all of the struggles of keeping our program open and viable worthwhile.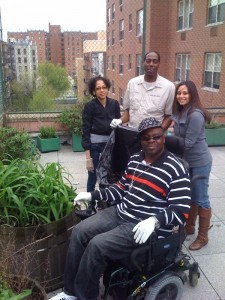 A Transitional Housing Occupational Therapy garden club meeting in 2010.
The End of One Era, The Start Of A New One
The school building that we renovated back in 1986 was reaching the end of its useful life in 2013. Government sources were not willing to invest the $4.4 million it would have taken to shore up and improve our old building for another 25 years of useful life.
In 2015, The Human Resource Administration encouraged us to join the Gateway Program. The goal would be to move our programs out, tear down our old building and replace it with a brand-new building that would not only be transitional housing but also be permanent housing for over 50 units for families and individuals. In 2016, Barrier Free Living opened BFL Apartments in the Bronx, a similar type of supportive housing program for survivors of domestic violence with disabilities.
Unfortunately, we were not able to find a suitable building to be a temporary home for our Transitional Housing program.  Our Transitional Housing building had two elevators and total accessibility in the hallways, rooms and bathrooms for wheelchair users.  All of those features were critical to the functioning of our program.
Without a temporary home, we realized we had reached the end of our Transitional Housing story.  We could no longer house people in our old building.
By the end of April, 2018 we had all but three of our residents placed in permanent housing.  Those three were transferred to other shelters.
Thanks to the Butler stipulations agreed to by The Human Resource Administration, homeless people with disabilities will be allowed to have personal care attendants in other shelters.
Sandra Butler is a motorized wheelchair user with ADL needs who ended up in another shelter that could not accommodate her needs.  She joined with the Coalition for the Homeless and the Center for Independence of the Disabled in New York to sue the city for lack of accommodation for people with disabilities.  This led to the city creating a comprehensive plan to provide access to people with disabilities throughout the shelter system.  At the end of the day, Sandra Butler became a resident of our program where she was able to get her needs met.  She is now successfully living in her own apartment.
A Thanks To Our Tremendous Staff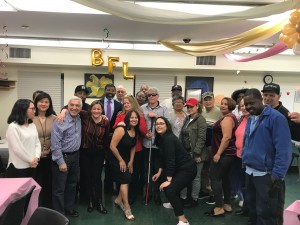 Some of the Transitional Housing Staff at a closing day event.
We have a tremendous appreciation for the dedication of the staff of our Transitional Housing Program. Many of our staff have worked with us for decades. We would not have been able to accomplish all that we have done without the work of so many unsung heroes. We feel fortunate that many of them will continue working for us in our other residential programs.
The need for our services continues to exist. We will continue to advocate that all those people, like those that we have served in the past, will have opportunity to live fuller lives in the community.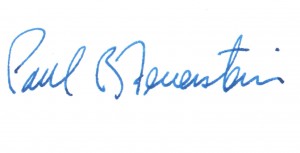 View our 2018 Mission Film here.