Employment
Working at BFL is a rewarding experience. Join our team, from social workers to administration or maintenance
Employment at BFL

To apply, click the link below on the job position you are interested as listed under each Program.
BFL Apartments

Freedom House

Transitional Housing

*Full Time with benefit package
*Per Diem (on call) for all three shifts – weekdays and weekends and all holidays
Shift Supervisor*
*Per Diem (on call) for all three shifts – weekdays and weekends and all holidays
Secret Garden
BFL provides equal employment opportunity to all applicants, with employment based solely upon personal capabilities and qualifications without discrimination because of race, color, national origin, religion, gender, sexual orientation, age, disability, pregnancy, or citizenship status, marital status, creed, genetic disposition or carrier status or any other protected characteristic as established by law.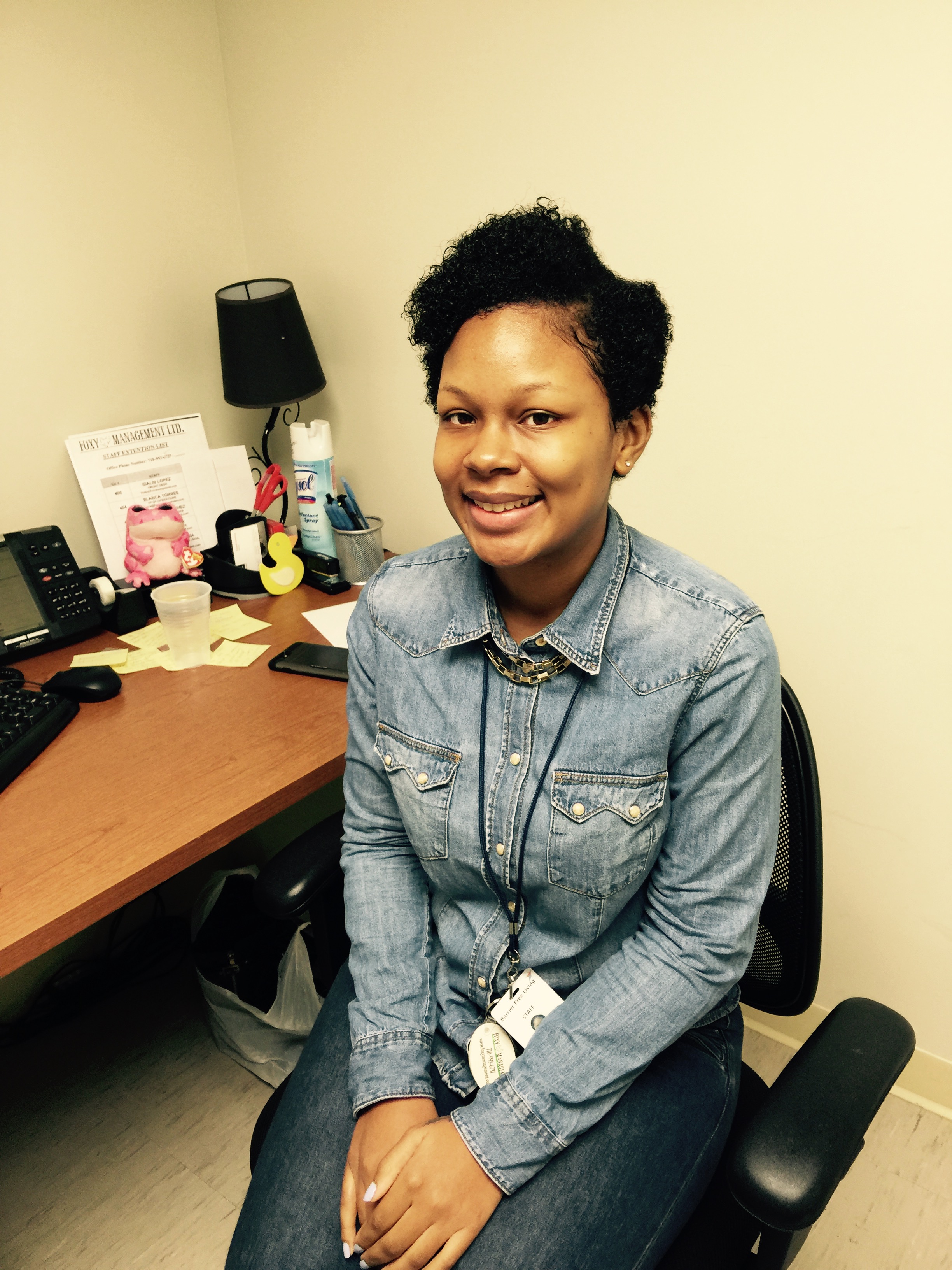 A native of the Bronx, Vanessa Zeigler brings her background in community organizing and social justice to her new position as a social worker at Barrier Free Living Apartments. 
BFL: What drew you to apply for work at Barrier Free Living, and BFL Apartments specifically?
VZ: I've always believed if you want to see a change you must be a part of the change. The concept of inter-sectional oppression is very real to me. I don't believe it is right to abuse or treat people poorly because of how they identify whether it be their race, gender etc. The mission of BFL intrigued me because it empowers and supports communities which have been mistreated for too long. Specifically BFL apartments provide not only supportive services for the community regardless of their backgrounds but help them achieve their goals no matter how small or how large. I love this! Domestic Violence is harmful for so many. I couldn't pass up the opportunity to be apart of something so great and beneficial for survivors and their families.
BFL: What do you hope to achieve as you get started working with tenants at BFL Apartments?
VZ: My main goal is to walk alongside the community I serve to assist in creating positive change and growth which makes sense for them. I hope to serve as an ally and advocate for the tenants at BFL Apartments. Ultimately, I want to build my experience as a supportive advocate for families.
BFL: What best prepared you for the work you will be doing at BFL Apartments?
VZ: My experience I believed is multi-layered. Personally, I know what it's like to need resources and support. I know what it's like to feel unheard, misunderstood and mistreated. My background is in community organizing and social justice work which is so important working with under-served communities. My prior work experiences have always been centered on self-advocacy and increasing potential through use of empowerment models.
BFL: Where are you from originally ?
VZ: I am originally from the Bronx (born and raised). I always want to feel connected to my roots and my community and this is definitely why I jumped at the opportunity to work for BFL.
BFL: What are your hobbies or interests outside of work?
VZ: I love to learn new things. Fact finding and trivia are two of my interests. Recently, cooking has become a major passion of mine. It gives me a chance to be creative while still maintaining my health.
Vanessa Zeigler, LMSW
Social Worker  Barrier Free Living Apartments