Domestic Violence & Disabilities
Barrier Free Living is an expert working with survivors of domestic violence with disabilities.
A look at the issue of gaslighting for survivors of domestic violence. Created by the Barrier Free Living Deaf Services Team in conjunction with Diagonal Media.
"Domestic violence is the number one issue of women with disabilities"
Paul Feuerstein, President/CEO
Our Latest DV Initiatives
The BFL team shares 40 years of experience, knowledge and growth in the domestic violence and disabilities field.
New Mural Project At Freedom House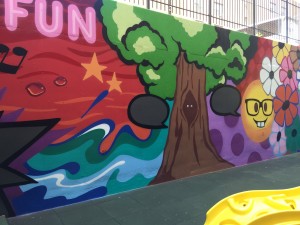 An outdoor mural at BFL's Bronx supportive housing program
Planning for a new wall mural at Barrier Free Livings Freedom House domestic violence shelter is underway for 2023.
The mural covering a large wall in the shelter basement is being supported by a new agency volunteer who brings art skills and imagination to the project! Stay tuned for updates.
BFL 5th Anual Clothesline Project!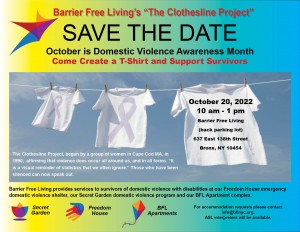 Barrier Free Living (BFL) held its 5th annual Clothesline Project 2022 on Oct. 20 from 10am-1pm at our supportive housing program in the Bronx.
The amazing BFL Clothesline was displayed, featuring t-shirts created by tenants, residents and participants from our domestic violence programs, along with staff and supporters. Each shirt is hand-made and features a heart-felt message about ending domestic violence.
The event featured resource tables and information about supportive services related to domestic violence. Learn more here about reserving your resource table.
The clothesline project is a worldwide movement created to bring awareness to the issue of violence against women men and children. For those who have been affected by violence, it is a means of expressing their emotions by decorating a t-shirt.
Read about our 2019 Clothesline Project.
Secret Garden's Sexual Assault Services Coordinator Lucy Shares About Services
Sexual Assault Awareness Month (SAAM) is an annual campaign to raise public awareness about sexual assault and educate communities and individuals on how to prevent sexual violence. It is observed in April.
Barrier Free Living Deaf Services Team member Allison offers a brief introduction to the services provided by the Deaf Services Team. Barrier Free Living's Deaf Services team works with survivors of domestic violence at Secret Garden, our community based domestic violence program and Freedom House, our domestic violence crisis shelter. The Deaf Services team includes deaf, ASL fluent social workers and case managers.
All services are free and confidential for women and men ages 16 and over who have experienced emotional, physical, psychological, sexual, and financial abuse. Services include counseling, case management, advocacy, and referrals to legal, medical and emergency resources including food, clothing and vocational services. For more information, please call the Barrier Free Living Deaf Services at 646-807-4013. Article: Intimate Partner Violence In The Deaf Community
Barrier Free Living OT intern Arthur guides us through a simple origami activity to help us cope with social distancing.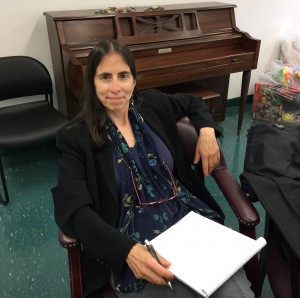 Anne Markowitz, L.C.S.W., is a consultant for Barrier Free Living providing workshops around the topic of anger. She shares a few tips about maintaining balance during challenging times.  Read Anne's article on anxiety. Read Anne's Article on Keeping Balance.
New Leadership 2023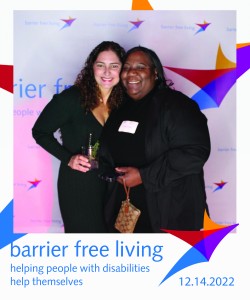 Barrier Free Living's new CEO Cynthia Amodeo will be featured in our quarterly newsletter at the end of January sharing her vision and thoughts on 2023.
Picture above, Cynthia with Linette Holmes, Human Resources Development Coordinator at an event honoring BFL Founder Paul Feuerstein in December, 2022.
Paul Feuerstein Honored With Lifetime Achievement Award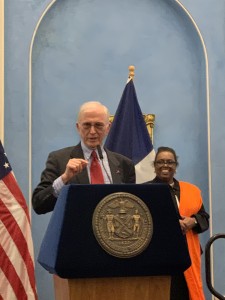 Barrier Free Living CEO/Founder Paul Feuerstein was honored with a Lifetime Achievement Award at the December 6 NYC Advocate Reception hosted by the Mayors Office to End Gender Based Violence at Gracie Mansion in New York City.
Cecile Noel, Commissioner of the Mayor's Office to End Domestic Violence and Gender-Based Violence (ENDGBV), presented the award to Paul for his years of advocacy helping make domestic violence services accessible for all New Yorkers.
Barrier Free Living will honor Paul for his visionary work at an event in New York City in December.
Barrier Free Living Receives Most Innovative Services Purple Ribbon Award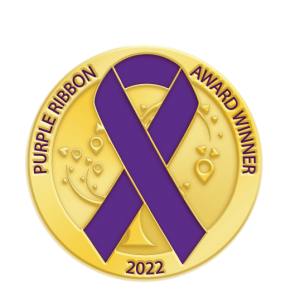 August 22, 2022 – Barrier Free Living (BFL) received a 2022 Purple Ribbon Award from DomesticShelters.org for Innovative Services at its programs for survivors of domestic violence with disabilities.
Cynthia Amodeo, BFL's Chief Program Officer says, "We are thrilled to be recognized by other domestic violence advocates for our innovative work. BFL's domestic violence crisis shelter, Freedom House, has been called home to adults, adolescents, and children with disabilities and those who are D/deaf who are seeking safety.  We look forward to continuing our journey to provide fully accessible and safe shelter spaces for all."
Barrier Free Living Tribute Video: National Crime Victims' Rights Week Award  
Unsilenced Voices Tour 2022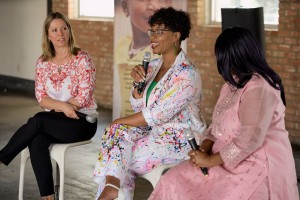 Learn about the tour here. 
National Crime Victims' Rights Week, 2022 Theme Video 
Barrier Free Living Featured On OPEN Host Show 
OPEN Host Daren Jaime sits down with the Chief Program Officer of Barrier Free Living, Cynthia Amodeo who speaks on how the organization is providing residential and community-based services to disabled survivors of domestic violence.
From The Secret Garden Archives
Outreach & Speaking Updates Coming Soon For 2023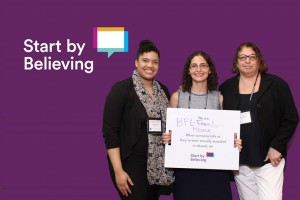 BFL Presents At NCADV 2022 Conference

Barrier Free Living presented at NCADV's 2022 National Conference on Domestic Violence
The conference was August 28th-31st, 2022 in St. Louis, Missouri
The presentation was: "Making the Connection Between Ableism and Violence"
Cynthia Amodeo, Chief Program Officer, and Myra Ricard, Program Director (Barrier Free Living)
Barrier Free Living's (BFL) mission is to support individuals with disabilities to live dignified lives free
of all forms of abuse and bias. In 2006, BFL opened the doors to Freedom House, a crisis domestic
violence shelter for people with disabilities. Freedom House was the first totally accessible domestic
violence shelter in the country. According to the Office on Women's Health at the U.S. Department of
Health and Human Services, "Research suggests that women with disabilities are more likely to
suffer domestic violence and sexual assault than women without disabilities. And women with
disabilities report abuse that lasts longer and is more intense than women without disabilities." Due
to the nature of our work we have learned a lot about ableism in the domestic violence community
and how it impacts survivors. Ableism is the discrimination and social prejudice against people with
disabilities. These practices are embedded in our day to day work, polices, and practices. Come to
the session to 1. Understand the word "Ableism" from both a medical and social model perspective
2. Discuss how "ableism" impacts programmatic and systematic responses to domestic violence
survivors and 3. Learn strategies to make programs accessible to domestic violence survivors
BFL 's Secret Garden Outreach At Back To School Event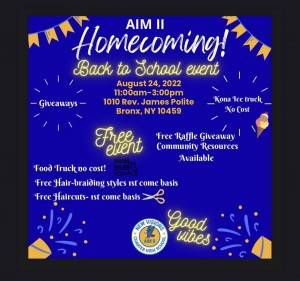 BFL Presents At International Conference on Sexual Assault, Domestic Violence and Reimagining Justice
Team members Cynthia Amodeo (Chief Program Officer) and Erika Calderon (Director Secret Garden) presented on: Transforming Crisis Response into Long-Term Solutions at the International Conference on Sexual Assault, Domestic Violence and Reimagining Justice in San Francisco April 19-21.
Freedom House DV Shelter Virtual Tour 
Take a virtual tour of Barrier Free Living's Freedom House domestic violence shelter for survivors with disabilities. Get an up close and inside look at what makes our shelter absolutely unique and vital.
Link to film here .
Learn More About Barrier Free Living Events & Outreach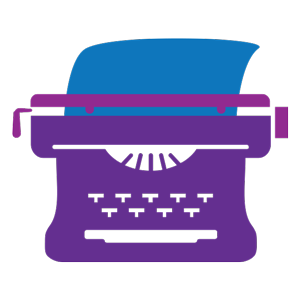 Email us to sign up for updates: [email protected]
Stories of Survival
The great benefit of our work at Barrier Free Living is the opportunity to see the results of our programs and hear the stories of inspiration, persistance and survival that our programs have helped to create.


"My family feels safe. We are learning to be strong and to love ourselves. I am so glad we are here" More about  Olga's Journey of Hope


"I wanted to volunteer here because I wanted to be part of the great mission that Freedom House has for women and children." More about  Bethelihem's Journey of Hope