Domestic Violence & Disabilities
Barrier Free Living is an expert working with survivors of domestic violence with disabilities.
"Domestic violence is the number one issue of women with disabilities"
Paul Feuerstein, President/CEO
Our Latest DV Initiatives
The BFL team shares nearly 40 years of experience, knowledge and growth in the domestic violence and disabilities field.
Freedom House: Guiding Families To Heal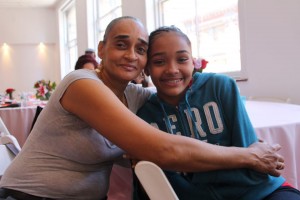 As a shelter working with survivors of domestic violence and their children, Freedom House takes a team approach to guiding families back to healing.
Our clinical team realizes that mothers and fathers who leave an abusive relationship often struggle to re-establish a positive family dynamic. We have a number of practices in place that can support this process.
The Issue
One of the tactics abusers use is undermining the victim's parenting skills, such as telling him/her  he/she's a bad mother/father, encouraging the children not to listen when she/he tries to discipline them, rewarding the children for misbehavior, and threatening to call child protective services.
When the victim has a disability, an abuser may use this as evidence that she/he is an unfit parent who can't care for the children. Abusers may try to make the victim feel guilty for working and not spending enough time with their  child, or conversely may resent the attention a mother  or father gives to a child instead of the abuser.
If the child has a disability, the abuser may tell the mother/father it's her/his  fault the child is disabled, refuse to help care for the child, or try to force her/him to have the child placed in a residential setting. Read the full article here. 
Barrier Free Living's Freedom House Domestic Violence Shelter Continues Financial Empowerment Workshops
Barrier Free Living's Freedom House domestic violence program for people with disabilities and their families, continues its ongoing cycle of four-week Financial Empowerment workshops with the Shine Foundation.
The workshops focus on: budgeting SNAP benefits and saving money while grocery shopping; and also on debt reduction including understanding credit reports and taking steps to repair debt. Freedom House Residents learn "valuable financial lessons through small group discussions and practicing their new skills with interactive games."
The Shine Foundation notes that: 98% of domestic abuse cases involve some form of financial abuse. Limited financial literacy is also a leading reason that survivors stay in or return to their abusive relationships.
Secret Garden Trainings
The Secret Garden team offers a variety of workshops and trainings from Crisis Intervention & Domestic Violence to Sexual and Domestic Violence in the Deaf Community. View the full DV workshops and training list (PDF).
Our team can tailor our presentations based on your needs. We provide workshops to people from all areas including service providers, community groups, students and clients/consumers. To find out more about booking a workshop please email [email protected]. We look forward to sharing our expertise with you.
Breaking Barriers In DV Newsletter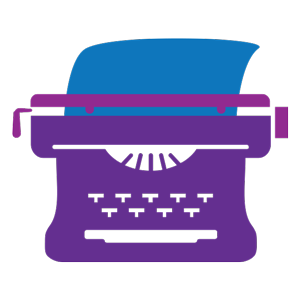 Each month BFL team members share their expertise and experience around our work with survivors of domestic violence with disabilities. Email us to sign up: [email protected]
Stories of Survival
The great benefit of our work at Barrier Free Living is the opportunity to see the results of our programs and hear the stories of inspiration, persistance and survival that our programs have helped to create.


"My family feels safe. We are learning to be strong and to love ourselves. I am so glad we are here" More about  Olga's Journey of Hope
Calendar
The BFL team shares its expertise at conferences and events locally and nationwide throughout the year.
May 23
North Carolina Coalition Against Domestic Violence Biennial Conference
Barrier Free Living's Chief Program Officer Cynthia Amodeo and Secret Garden Program Director Jules will present Barriers to Seeking Safety for People with Disabilities at 1:45pm at the conference.