Domestic Violence & Disabilities
Barrier Free Living is an expert working with survivors of domestic violence with disabilities.
"Domestic violence is the number one issue of women with disabilities"
Paul Feuerstein, President/CEO
Our Latest DV Initiatives
The BFL team shares nearly 40 years of experience, knowledge and growth in the domestic violence and disabilities field.
Unique Issues Faced By Deaf & Hard-of-Hearing Survivors of Domestic Violence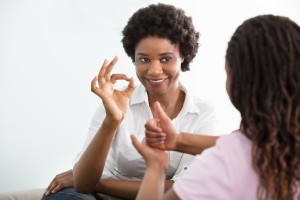 This month's contributor,  Nicolyn Plummer is a senior social worker and coordinator of outreach and advocacy of the Deaf Services Initiative, in conjunction with Secret Garden and Freedom House to enhance accessibility in serving Deaf victims.
Sexual assault victims who are Deaf and Hard-of-Hearing face unique issues compared to those who are hearing when it comes to reporting the assault.
The National Intimate Partner and Sexual Violence Survey reports that approximately one in five hearing women have been raped in their lifetime and thirteen percent of the women experienced sexual coercion at some point in their lives (Basile, Black, Breiding, Smith, Walter, Merrick & Stevens, 2011) .
Comparably, preliminary research reveals that Deaf and Hard-of-Hearing women experience a higher rate of forced sex than hearing women (Pollard, Sutter & Cerulli, 2013).
A survey conducted in American Sign Language (ASL) in Rochester, New York, estimated twenty-one percent of Deaf and Hard-of-Hearing participants were forced to have sex (Barnett et al., 2011).
Further study notes that sixty-nine percent of Deaf and Hard-of-Hearing college females experience at least one type of sexual assault during her life (Elliott Smith & Pick, 2015). Due to the under-reporting of sexual assault in the D/deaf community it is difficult to determine what the exact rate of victimization is.
Read the full article here. 
Survivor Spotlight: Denise  
An encounter with an occupational therapist during a hospital stay in 2017 was the first step in Denise's journey to safety.
"I was in the hospital for a multiple sclerosis flare up. I had a week before I had to go home. My living situation was toxic. Mental and psychological abuse," says Denise. "I was scared and my blood pressure was going up. An occupational therapist asked me about my blood pressure and she ended up telling me she had been an intern at (Barrier Free Living's) Freedom House domestic violence shelter."
( View a virtual tour film of Freedom House here.)
The therapist connected Denise to Freedom House, where she found safety and began to see her life choices going forward.
"It was awesome. Freedom House was the best experience to get me where I am today. I was being abused and didn't know it. My social worker brought to my attention that when someone controls your money or your thoughts, that is abuse."
During her stay at Freedom House, Denise attended domestic violence support groups and began to explore her options.
"I found my sanity, my emotional well-being and my self-esteem. I started caring for myself," she says. "When I got to Freedom House I was a scared little mouse. When I left I was a lion."
Denise attended the Shine Foundation's financial empowerment workshops at Freedom House and learned about restoring good credit and creating a budget. Working with the Freedom House team, she was able to find her own apartment, and today is pursuing a Master's degree in counseling.
Calendar of Events, Outreach & More 
Barrier Free Living Features Special Holiday Card Series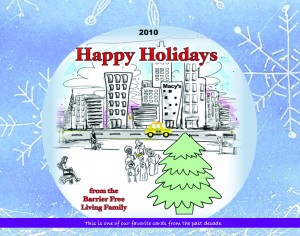 Barrier Free Living
 will share a special holiday card series this year, featuring five favorite covers from the past decade created by the kids at our 
Freedom House 
emergency domestic violence shelter.
Learn more about this year's campaign, or how to make a difference 
here. 
Our Stories: Ebony Shares Her Journey At Freedom House 
Freedom House DV Shelter Virtual Tour 
Take a virtual tour of Barrier Free Living's Freedom House domestic violence shelter for survivors with disabilities. Get an up close and inside look at what makes our shelter absolutely unique and vital.
Link to film here .
Breaking Barriers In DV Newsletter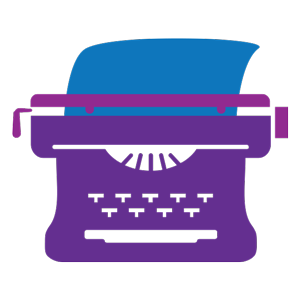 Each month BFL team members share their expertise and experience around our work with survivors of domestic violence with disabilities. Email us to sign up: [email protected]
Stories of Survival
The great benefit of our work at Barrier Free Living is the opportunity to see the results of our programs and hear the stories of inspiration, persistance and survival that our programs have helped to create.


"My family feels safe. We are learning to be strong and to love ourselves. I am so glad we are here" More about  Olga's Journey of Hope


"I wanted to volunteer here because I wanted to be part of the great mission that Freedom House has for women and children." More about  Bethelihem's Journey of Hope