Domestic Violence & Disabilities
Barrier Free Living is an expert working with survivors of domestic violence with disabilities.
A look at the issue of gaslighting for survivors of domestic violence. Created by the Barrier Free Living Deaf Services Team in conjunction with Diagonal Media.
"Domestic violence is the number one issue of women with disabilities"
Paul Feuerstein, President/CEO
Our Latest DV Initiatives
The BFL team shares 40 years of experience, knowledge and growth in the domestic violence and disabilities field.
April: Sexual Assault Awareness Month – A Focus On Safety & Consent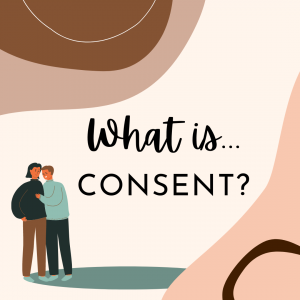 Lucrecia Ayala, LMSW is a bilingual Social Worker (Spanish and English) and the Sexual Assault Services Coordinator at Barrier Free Living's Secret Garden program. She has 10 years' experience working with teens and adults in community and clinical settings, specializing in crisis services, housing and sexual & public health. She provides individual sexual violence counseling as well as group education.
April is Sexual Assault Awareness Month* and this year the theme is Building Safe Online Spaces Together.
Barrier Free Living has been a leader in developing various levels of safety for survivors for the past decade at our shelter and programs, offering counseling and workshops on everything from cyber safety to understanding consent.
Many of us have heard the word consent, especially when it comes to sex. We learn through school, the media or at home that we need to give consent, ask for consent, and that consent can change over time.
Sex without consent is sexual assault.
Part of the sexual assault services at Barrier Free Living involve educating clients about consent. Though many of our clients have received basic sex ed classes they reveal a lack of knowledge about communicating consent or how to  recognize when consent is not being respected. Many survivors we work with say they feel uncomfortable or pressured to say yes or no in a sexual situation. Part of our education is clarifying that consent is something that we communicate daily, not just during sex.
Secret Garden's Healthy Relationships workshop focuses on identifying boundaries and understanding consent.
[1] What is consent?
Consent is giving clear permission for something to happen. It means you agree to engage in an activity or request such as:
●      Asking for a friendly hug
●      Tickling your child
●      Asking to borrow someone's property, like clothes or a pen
●      Agreeing to go to an event
●      Helping someone with a mobility device (not everyone needs or wants help).
Consent requires communication, respect, and an understanding of our own personal boundaries and space. It shows that you value the person's choices and preferences.
How do we respond to no?
Anytime we ask or are asked for consent, it's possible we might get a "no" response. It's always important to respect and accept this answer; do not feel pressured to change your mind or try to change someone else's.
Although we might feel upset or disappointed, respecting someone's boundaries is the best way to show we care.
SAAM and Digital Consent
Digital consent is just as important as "real life" consent and refers to how we interact through our screens and devices.
When it comes to online sexual interactions, consent is still needed, whether it's to send or receive a photo, send a sext, or connect with possible intimate partners.
You can cause sexual harm digitally; just as in real life.
Online sex interactions without consent are forms of sexual harassment or harm.
At Secret Garden we teach individuals to recognize online red flags, learn how to date safely online, and review available safety measures on various social media apps such as Instagram or Snapchat.
For example, a client had been sent direct messages requesting nudes on Instagram by a person pretending to be someone else; the account sent pictures that looked as if they took them themselves but were actually images that could be found with a Google search. We focused on  recognizing clues and learning how to use app safety measures in instances like this.
[2] Tips to keep in mind when engaging in online sexual activities are:
●      Asking permission when exchanging any sexual images or messages
●      Avoid sharing, saving, or screenshotting any images or messages without permission
●      Respecting boundaries around meeting up for a date in real life
●      Remembering to ask for permission each time you interact; consent can change and be taken away.
There are also many ways we communicate digital consent in our everyday life such as:
●      Asking for permission to share or post a photo on social media, including something you want to repost or reshare from another account.
●      Respecting personal devices and accounts. Never try to unlock a phone or computer without permission or attempt to look through private messages.
●      If you have a shared household device, make sure you log out of accounts or ask permission to use it first. Making individual profiles on streaming services can help maintain privacy.
●      Always check communication preferences; not everyone is available for a phone call or video chat. If a person is d/Deaf or Hard of Hearing, check which telecommunication platform is best for them. Never assume!
The bottom line: consent should be respected and communicated both online and offline. Asking others for their permission, input, and preferences and communicating consent helps prevent actions that can cause discomfort or harm to others. Although consent is important when engaging in sexual activity, it helps to remember the ways we express consent outside the context of sex.
*Sexual Assault Awareness Month (SAAM) is an annual campaign to raise public awareness about sexual assault and educate communities and individuals on how to prevent sexual violence.
This project was supported by 2019-X0677-NY-UD -1244 awarded by the Office on Violence Against Women, U.S. Department of Justice. The opinions, findings, conclusions, and recommendations expressed in this document are those of the author and do not necessarily reflect the views of the U.S. Department of Justice, Office on Violence Against Women
Secret Garden's Sexual Assault Services Coordinator Lucy Shares About Services
Sexual Assault Awareness Month (SAAM) is an annual campaign to raise public awareness about sexual assault and educate communities and individuals on how to prevent sexual violence. It is observed in April.
Barrier Free Living Deaf Services Team member Allison offers a brief introduction to the services provided by the Deaf Services Team. Barrier Free Living's Deaf Services team works with survivors of domestic violence at Secret Garden, our community based domestic violence program and Freedom House, our domestic violence crisis shelter. The Deaf Services team includes deaf, ASL fluent social workers and case managers.
All services are free and confidential for women and men ages 16 and over who have experienced emotional, physical, psychological, sexual, and financial abuse. Services include counseling, case management, advocacy, and referrals to legal, medical and emergency resources including food, clothing and vocational services. For more information, please call the Barrier Free Living Deaf Services at 646-807-4013. Article: Intimate Partner Violence In The Deaf Community
Barrier Free Living OT intern Arthur guides us through a simple origami activity to help us cope with social distancing.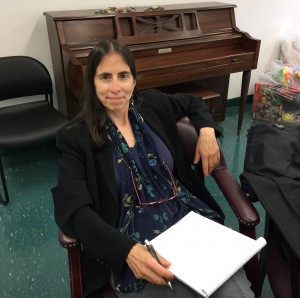 Anne Markowitz, L.C.S.W., is a consultant for Barrier Free Living providing workshops around the topic of anger. She shares a few tips about maintaining balance during challenging times.  Read Anne's article on anxiety. Read Anne's Article on Keeping Balance.
Barrier Free Living Tribute Video: National Crime Victims' Rights Week Award  
Denim Day April 27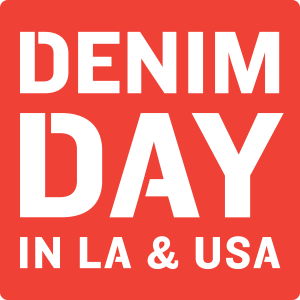 Demin Day is April 27th taking place during Sexual Assault Awareness Month.
People are encouraged to wear denim to combat victim blaming and educate others about sexual violence.
The campaign began after a ruling by the Italian Supreme Court where a rape conviction was overturned because the justices felt that since the victim was wearing tight jeans she must have helped the person who raped her remove her jeans, thereby implying consent. The following day, the women in the Italian Parliament came to work wearing jeans in solidarity with the victim.
BFL team members will be posting on our social media channels on denim day. tag us: twitter: @barrierfreel
facebook: barrierfreeliving instagram: bfl_newyork
National Crime Victims' Rights Week, 2022 Theme Video 
Barrier Free Living Featured On OPEN Host Show 
OPEN Host Daren Jaime sits down with the Chief Program Officer of Barrier Free Living, Cynthia Amodeo who speaks on how the organization is providing residential and community-based services to disabled survivors of domestic violence.
From The Secret Garden Archives
DEPARTMENT OF JUSTICE RECOGNIZES BARRIER FREE LIVING WITH INNOVATION IN VICTIM SERVICES AWARD
WASHINGTON, D.C.  – Barrier Free Living received the National Crime Victims' Service Award for Professional Innovation in Victim Services at a ceremony held April 29 at Constitution Gardens National Park.
Attorney General Merrick B. Garland, joined by Deputy Attorney General Lisa O. Monaco, Associate Attorney General Vanita Gupta, and Director of the Office of Victims of Crime Kristina Rose, recognized 14 individuals, organizations, and teams for their advocacy on behalf of victims of crime. The award recipients were honored during the annual National Crime Victims' Service Awards Ceremony.
Read the press release and visit our News page for details.
NY Crime Victims Candlelight Vigil
Barrier Free Living team members attended the NY Crime Victims' Candlelight Vigil.
37th Annual NYC Crime Victims Candlelight Vigil | Rights, Access, Equity for All Victims
Sunday, April 24, 2022
2:00 pm4:00 pm
West End Collegiate Church
245 West 77th Street @West End Ave.
New York, NY 10024
Attend Virtually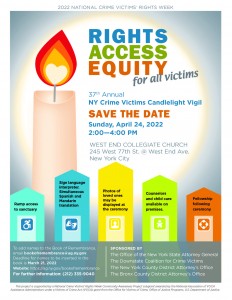 BFL Presents At International Conference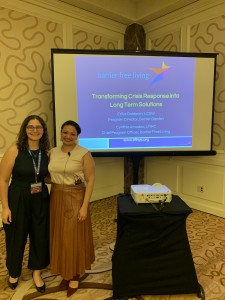 Team members Cynthia Amodeo (Chief Program Officer) and Erika Calderon (Director Secret Garden) presented on: Transforming Crisis Response into Long-Term Solutions at the International Conference on Sexual Assault, Domestic Violence and Reimagining Justice in San Francisco April 19-21.
Freedom House DV Shelter Virtual Tour 
Take a virtual tour of Barrier Free Living's Freedom House domestic violence shelter for survivors with disabilities. Get an up close and inside look at what makes our shelter absolutely unique and vital.
Link to film here .
Learn More About Barrier Free Living Events & Outreach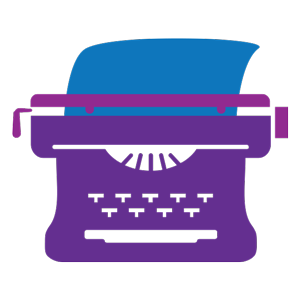 Email us to sign up for updates: [email protected]
Stories of Survival
The great benefit of our work at Barrier Free Living is the opportunity to see the results of our programs and hear the stories of inspiration, persistance and survival that our programs have helped to create.


"My family feels safe. We are learning to be strong and to love ourselves. I am so glad we are here" More about  Olga's Journey of Hope


"I wanted to volunteer here because I wanted to be part of the great mission that Freedom House has for women and children." More about  Bethelihem's Journey of Hope