Domestic Violence & Disabilities
Barrier Free Living is an expert working with survivors of domestic violence with disabilities.
Sara Eldridge, Assistant Director at Barrier Free Living's Secret Garden domestic violence shelter shares insights and tips on topics related to domestic violence and the services and support offered at Barrier Free Living.
"Domestic violence is the number one issue of women with disabilities"
Paul Feuerstein, President/CEO
Our Latest DV Initiatives
The BFL team shares nearly 40 years of experience, knowledge and growth in the domestic violence and disabilities field.
Barrier Free Living Team Resources 
Barrier Free Living Deaf Services Team member Allison offers a brief introduction to the services provided by the Deaf Services Team. Barrier Free Living's Deaf Services team works with survivors of domestic violence at Secret Garden, our community based domestic violence program and Freedom House, our domestic violence crisis shelter. The Deaf Services team includes deaf, ASL fluent social workers and case managers. All services are free and confidential for women and men ages 16 and over who have experienced emotional, physical, psychological, sexual, and financial abuse. Services include counseling, case management, advocacy, and referrals to legal, medical and emergency resources including food, clothing and vocational services. For more information, please call the Barrier Free Living Deaf Services at 646-807-4013.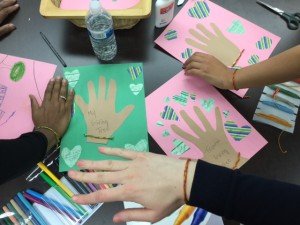 Barrier Free Living is working with our Occupational Therapy (OT) Team to develop online video resources, from yoga to guided meditation along with info. and articles below. Barrier Free Living OT intern Martha's Guided Muscle Relaxation Video.
Barrier Free Living OT Team Mindfulness Meditation from barrier free living on Vimeo. .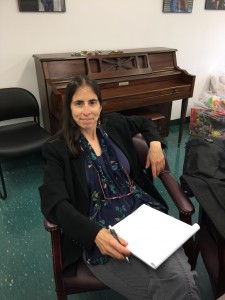 Anne Markowitz, L.C.S.W., is a consultant for Barrier Free Living providing workshops around the topic of anger. She shares a few tips about maintaining balance during this challenging period. This week, Anne asks: How do we manage the anxiety and instability of the next few weeks or months? Read Anne's article on anxiety. Read Anne's Article on Keeping Balance.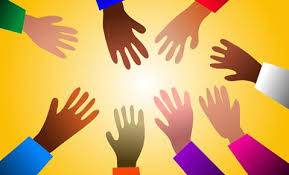 Barrier Free Living is a collaborator with Exhale to Inhale which is offering remote Yoga! Starting on Monday, March 23rd they will offer one daily practice streamed two times per day over the course of six weeks. This free practice will air at 7:15am and the other at 6:15pm. Register here. To learn more about us, or how to support our mission visit out make a difference page here.
Contributor Sara Eldridge, LMSW, is the Assistant Program Director of Barrier Free Living's Secret Garden domestic violence program. She is the host of Sit Down With Sara. 
The rapidly evolving situation with COVID-19 is increasing stress and anxiety for all of us.
Unfortunately, for people who are experiencing domestic violence (and have a disability), this crisis can be especially dangerous.
Shelters will remain open during this time, including Barrier Free Living's Freedom House domestic violence shelter (take a virtual tour of Freedom House) or call 212-400-6470.
Survivors can also call Barrier Free Living's Secret Garden domestic violence program hotline from Monday-Friday 9am-5pm for assistance with safety planning, crisis counseling, and information about accessing resources at: Voice Hotline: 212-533-4358; Deaf Services: 646-807-4013. You can also email: [email protected]
For victims who are already being isolated by their abusers, calls to practice "social distancing" and stay home as much as possible may further cut them off from sources of support.
With businesses closing and employees being placed on leave, victims are losing an avenue for economic independence. Children are home from school, increasing stress and possibly exposing children to domestic violence.
Victims with disabilities are more vulnerable to illness and may be more likely to stay with an abusive caretaker in the event they become sick. Survivors may also be afraid to go into shelter or stay with friends and family because of the risk of sharing or contracting illness.
It is important during this time of uncertainty that survivors develop safety plans and know what to do in case of an emergency.
Survivors should refill any prescriptions they or their children need before pharmacies are inundated or supplies are limited. They should identify friends or family who they can check in with regularly and, if necessary, stay with.
While a survivor may not be able to move out at this time, they can still leave the home for walks, which can be a good way to manage stress and take a break before a situation escalates. The city, state and federal governments are rapidly releasing new guidelines on accessing benefits and resources, so survivors should regularly check government websites.
During this time of uncertainty, it is extremely important that victims and survivors manage their stress levels as much as possible. BFL will be sharing wellness resources on our website, including yoga and meditation, so please keep an eye out for that.
Sara Eldridge, LMSW (Pronouns: She/Her/Hers)
Assistant Program Director
Secret Garden
Voice Hotline: 212-533-4358 (Mon.-Fri. 9am-5pm)
Deaf Services: 646-807-4013 (Mon.-Fri. 9am-5pm)
www.bflnyc.org
Want to be the first to know about Sara's latest? Sign up here.
More Wellness Resources & Ways To Help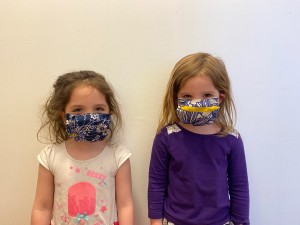 Thanks to those who have made and donated DIY masks for our hard working staff and those we serve.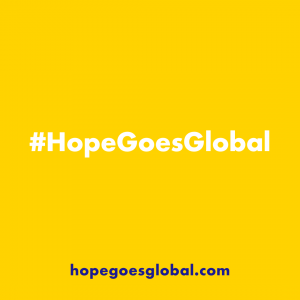 Free online courses
from Brown, Columbia, Cornell, Dartmouth, Harvard, Penn, Princeton, and Yale.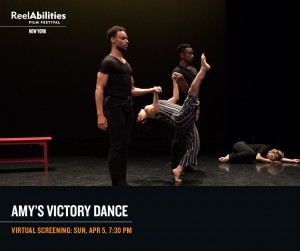 Freedom House DV Shelter Virtual Tour 
Take a virtual tour of Barrier Free Living's Freedom House domestic violence shelter for survivors with disabilities. Get an up close and inside look at what makes our shelter absolutely unique and vital.
Link to film here .
Breaking Barriers In DV Newsletter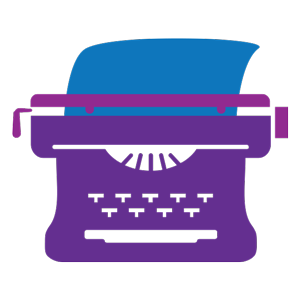 Each month BFL team members share their expertise and experience around our work with survivors of domestic violence with disabilities. Email us to sign up: [email protected]
Stories of Survival
The great benefit of our work at Barrier Free Living is the opportunity to see the results of our programs and hear the stories of inspiration, persistance and survival that our programs have helped to create.


"My family feels safe. We are learning to be strong and to love ourselves. I am so glad we are here" More about  Olga's Journey of Hope


"I wanted to volunteer here because I wanted to be part of the great mission that Freedom House has for women and children." More about  Bethelihem's Journey of Hope