Domestic Violence & Disabilities
Barrier Free Living is an expert working with survivors of domestic violence with disabilities.
"Domestic violence is the number one issue of women with disabilities"
Paul Feuerstein, President/CEO
Our Latest DV Initiatives
The BFL team shares nearly 40 years of experience, knowledge and growth in the domestic violence and disabilities field.
February is Teen Dating Violence Awareness Month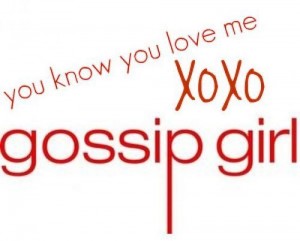 February 14 is Valentine's Day.
First celebrated in Rome, Italy in the 14th century Valentine's Day has become known in Western culture as a day to honor romance, sometimes in the form of grand gestures and expensive meals and gifts.
We are typically bombarded with messaging related to the joys of love and romance, in advertising and on social media for weeks leading up to Valentine's Day.
The reality for some survivors of domestic violence, however, is that there can be many "so-called" romantic behaviors that are actually forms of abuse. When pop culture and society treat stalking and controlling behaviors as acceptable, even praiseworthy, expressions of love, victims of domestic and sexual violence may not realize that they are being abused, which can make it even harder to leave abusive relationships.
Teens are especially vulnerable to pop culture messages that purport to teach them what their first relationships should look like. The resulting confusion between abuse and love contributes to the high rates of teen dating violence, with one in three teens experiencing emotional, sexual and/or physical abuse from a partner.
In films like Twilight, Say Anything and Love, Actually, characters that show up at their love interest's home, without their consent and/or despite previous rejection, are viewed as sweet and devoted. In the music video for Maroon 5's Animals, the lead singer is portrayed stalking his love interest – and real-life wife – by watching her through her apartment window and taking secret photographs of her. Recently, the rapper Cardi B's estranged husband interrupted one of her performances to ask her to reunite, which garnered praise from observers on social media.
Abusers may engage in these grand gestures in order to convince survivors that they have really changed, but in reality they are trying to coerce survivors into resuming an abusive relationship.
Read the full article here. 
Contributor Sara Eldridge, LMSW, is the Assisstant Director of Social Services at Barrier Free Living's Freedom House domestic violence shelter.  Read more about Sara below (our experts).
Survivor Spotlight: Denise  
An encounter with an occupational therapist during a hospital stay in 2017 was the first step in Denise's journey to safety.
"I was in the hospital for a multiple sclerosis flare up. I had a week before I had to go home. My living situation was toxic. Mental and psychological abuse," says Denise. "I was scared and my blood pressure was going up. An occupational therapist asked me about my blood pressure and she ended up telling me she had been an intern at (Barrier Free Living's) Freedom House domestic violence shelter."
( View a virtual tour film of Freedom House here.)
The therapist connected Denise to Freedom House, where she found safety and began to see her life choices going forward.
"It was awesome. Freedom House was the best experience to get me where I am today. I was being abused and didn't know it. My social worker brought to my attention that when someone controls your money or your thoughts, that is abuse."
During her stay at Freedom House, Denise attended domestic violence support groups and began to explore her options.
"I found my sanity, my emotional well-being and my self-esteem. I started caring for myself," she says. "When I got to Freedom House I was a scared little mouse. When I left I was a lion."
Denise attended the Shine Foundation's financial empowerment workshops at Freedom House and learned about restoring good credit and creating a budget. Working with the Freedom House team, she was able to find her own apartment, and today is pursuing a Master's degree in counseling.
Calendar of Events, Outreach & More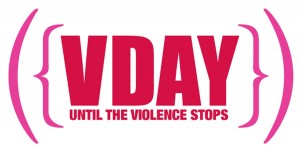 February 14 is V-Day
V-Day is a global activist movement to end violence against women and girls happening in February.
Learn about V-Day here.
Through V-Day campaigns, local volunteers and college students produce annual benefit performances of The Vagina Monologues and A Memory, A Monologue, A Rant and A Prayer to raise awareness and funds for anti-violence groups within their own communities.
Each year, thousands of V-Day benefit events take place produced by volunteer activists in the U.S. and around the world, educating millions of people about the reality of violence against women and girls.
Our Video Stories: Ebony Shares Her Journey At Freedom House 
Freedom House DV Shelter Virtual Tour 
Take a virtual tour of Barrier Free Living's Freedom House domestic violence shelter for survivors with disabilities. Get an up close and inside look at what makes our shelter absolutely unique and vital.
Link to film here .
Breaking Barriers In DV Newsletter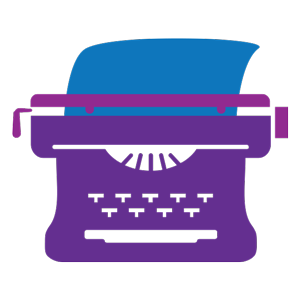 Each month BFL team members share their expertise and experience around our work with survivors of domestic violence with disabilities. Email us to sign up: [email protected]
Stories of Survival
The great benefit of our work at Barrier Free Living is the opportunity to see the results of our programs and hear the stories of inspiration, persistance and survival that our programs have helped to create.


"My family feels safe. We are learning to be strong and to love ourselves. I am so glad we are here" More about  Olga's Journey of Hope


"I wanted to volunteer here because I wanted to be part of the great mission that Freedom House has for women and children." More about  Bethelihem's Journey of Hope