Domestic Violence & Disabilities
Barrier Free Living is an expert working with survivors of domestic violence with disabilities.
"Domestic violence is the number one issue of women with disabilities"
Paul Feuerstein, President/CEO
Our Latest DV Initiatives
The BFL team shares nearly 40 years of experience, knowledge and growth in the domestic violence and disabilities field.
BFL Apartments' Tenant Miss Flo Teams With Social Worker For Success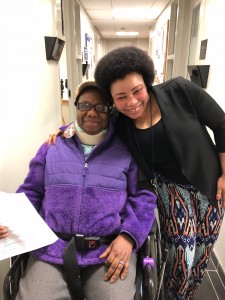 Miss Flo, one of the original tenants of Barrier Free Living Apartments in the Bronx, was an active part of the community from the start. She  was a founding member of the garden club, and was a regular attendee of Occupational Therapy groups and workshops.In 2017, however, two strokes that came only ten days apart, landed her in the hospital.
"I was very close to death," says Flo.
Flo recovered and returned home to BFL Apartments, hoping to pick up where she left off. But there was one big thing missing: a motorized scooter.
"I knew the scooter would give me freedom and mobility. I couldn't move independently in the manual chair," says Flo. "I am so thankful for my (Barrier Free Living apartments) social worker Claudine (in photo above). It was her determination and her stern voice (advocating) that got the insurance to finally approve the scooter."
Flo is back in the garden this May, and happy to be doing things like grocery shopping again.
"There are so many things I am happy to do for myself."
Read about Miss Flo and the garden club here.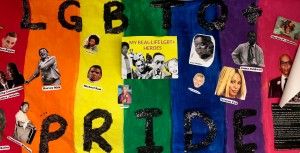 BFL Honors LGBTQ+ Pride Month 
This connection to the LGBTQ community also sheds light on some startling facts that we address year round at our programs.
LGBTQ+ people of color and people with disabilities are disproportionately more likely to report domestic violence. A recent survey of anti-violence programs serving the LGBTQ+ community found that 65% of their clients are people of color, including 21% who are Black or African American, 27% Latino and 4% Asian. Nearly half of their clients, 44%, report having a disability (source: National Coalition of Anti-Violence Programs).
Rates of domestic violence in the LGBTQ+ community are equal to or greater than that of heterosexuals and cisgender individuals (source: CDC). Forty-four percent of lesbian women and 61% of bisexual women report experiencing rape, physical violence, and/or stalking by an intimate partner, compared to 35% of heterosexual women. Among men, the numbers are 26% for gay men and 37% for bisexual men, compared to 29% of heterosexual men.
The numbers are even worse for transgender individuals, 54% of whom report having experienced intimate partner violence, compared to one third of the general population (source: National Center for Transgender Equality, CDC).
As with heterosexual and cisgender relationships, domestic violence in LGBTQ+ relationships is the use of coercive tactics by an abuser to maintain power and control.
Abusers may threaten to out victims who have not disclosed their sexual orientation or gender identity, potentially jeopardizing their relationships or employment. Abusers may isolate victims from the larger LGBTQ+ community, making it difficult to access support.
Trans survivors may be referred to as their dead (pre-transition) name or have their gender identity shamed or ridiculed, such as being called an "it" or told they are not a "real" man or woman.
Discrimination against LGBTQ+ individuals can also contribute to domestic violence. For example, a transgender individual who lost their job because of anti-trans bias may stay with an abuser who provides financial support, especially if they need to pay for hormone treatment or gender affirming surgery. A gay person who has been thrown out of their home because of their sexual orientation may move in with an abuser to avoid homelessness.
Anti-LGBTQ+ bias also affects the willingness of LGBTQ+ survivors to report domestic violence. They may fear discrimination from police officers, district attorneys, medical providers, counselors or shelters.
Survivors may be reluctant to disclose their gender identity or sexual orientation to service providers who do not explicitly state that they provide services to the LGBTQ community. Transgender survivors who do not have documentation of their gender identity or chosen name may be forced to use their legal name or gender assigned at birth.
Breaking Barriers In DV Newsletter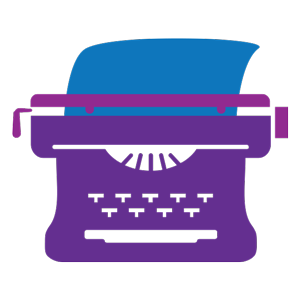 Each month BFL team members share their expertise and experience around our work with survivors of domestic violence with disabilities. Email us to sign up: [email protected]
Stories of Survival
The great benefit of our work at Barrier Free Living is the opportunity to see the results of our programs and hear the stories of inspiration, persistance and survival that our programs have helped to create.


"My family feels safe. We are learning to be strong and to love ourselves. I am so glad we are here" More about  Olga's Journey of Hope


"I wanted to volunteer here because I wanted to be part of the great mission that Freedom House has for women and children." More about  Bethelihem's Journey of Hope