Domestic Violence & Disabilities
Barrier Free Living is an expert working with survivors of domestic violence with disabilities.
A look at the issue of gaslighting for survivors of domestic violence. Created by the Barrier Free Living Deaf Services Team in conjunction with Diagonal Media. Illustration/Animation: Patrick Smith Composer: Lindsay Jones (Tony Award nominee Slave Play).
Our Expertise
The BFL team shares over 40 years of experience, knowledge and growth in this field.
Outreach & Innovation
As part of a global community providing services to survivors of domestic violence with disabilities, our expertise is ever evolving as we share our unique discoveries and learn from fellow providers and the people we serve.
In 2023, BFL's Secret Garden team members Lucy and Erika (from left to right) were part of outreach at St. John's University in Queens NY during April's Sexual Assault Awareness month as well as at National Denim Day events.
Our team presents regularly at conferences nationwide, recently at the International Conference on Sexual Assault, Domestic Violence and Reimagining Justice.
Women in the U.S. will experience rape, physical violence, and/or stalking by an intimate partner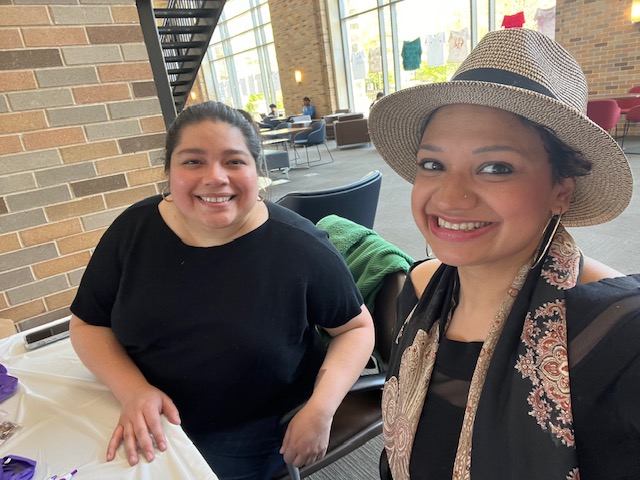 Training
Our team offers a full roster of trainings related to domestic violence and disabilities.
Trainings & Seminars
We provide expert speakers and instructors for seminars or trainings at organizations, both in-person or online. We offer a host trainings on a host of topics, from Domestic Violence in the Disability Community (DV 101) to Barriers to Seeking Safety and Domestic Violence within the Deaf Community.
Photo: CEO Cynthia Amodeo presenting in 2022.
Interested in finding out
more about training?
Learn More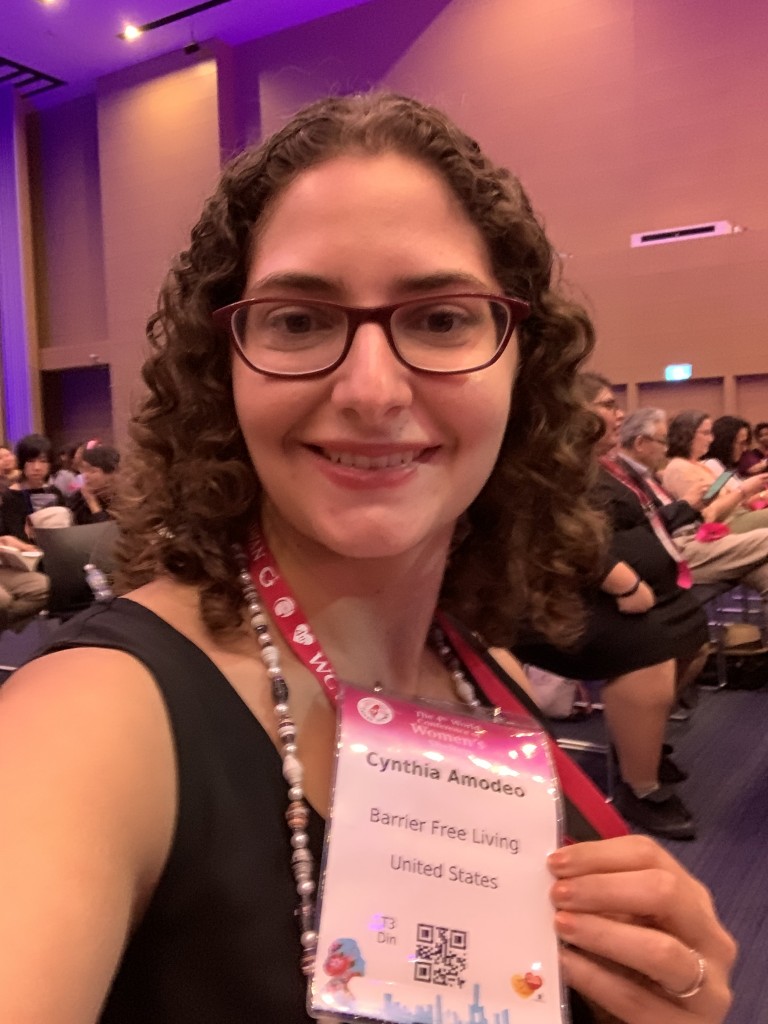 Events & Outreach
Mission driven events, national collaborations and volunteer support are thriving.
Community & Growth
Our recent 40 Years of Firsts event (featuring Tony Nominated performer Daniel J. Watts), along with monthly celebrations like Black History and LGBTQIA awareness months, develop rich collaborations & evolving support.
Sign up for our Newsletter
Sign Up