Domestic Violence & Disabilities
Barrier Free Living is an expert working with survivors of domestic violence with disabilities.
A look at the issue of gaslighting for survivors of domestic violence. Created by the Barrier Free Living Deaf Services Team in conjunction with Diagonal Media.
"Domestic violence is the number one issue of women with disabilities"
Paul Feuerstein, President/CEO
Our Latest DV Initiatives
The BFL team shares 40 years of experience, knowledge and growth in the domestic violence and disabilities field.
    July: Disability Pride Month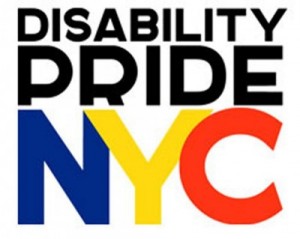 Highlights during the month include the third annual Disability Unite Festival! The creation of the Festival, co-hosted by the NYC Mayor's Office for People with Disabilities and Project Access For All Partners, is based on Mutual Aid principles.  The Festival is the sum total of our collective advocacy, information, imagination and activities as we create, share, connect and help build a more inclusive world!
Registration is now open for the festival which will take place at the Central Park Naumburg Bandshell on Sunday, July 17th from 12-4PM. Free and inclusive for all, we are very excited for this return to an in-person community gathering and hope you can join us!
Attendees register at no cost here
Organizations register at no cost here
To welcome folks wishing to socially distance, or for whom virtual is their preferred way to participate, the Festival will also be livestreamed. To join virtually go to theDisabilityUnite.org Live Stream Center.
Secret Garden's Sexual Assault Services Coordinator Lucy Shares About Services
Sexual Assault Awareness Month (SAAM) is an annual campaign to raise public awareness about sexual assault and educate communities and individuals on how to prevent sexual violence. It is observed in April.
Barrier Free Living Deaf Services Team member Allison offers a brief introduction to the services provided by the Deaf Services Team. Barrier Free Living's Deaf Services team works with survivors of domestic violence at Secret Garden, our community based domestic violence program and Freedom House, our domestic violence crisis shelter. The Deaf Services team includes deaf, ASL fluent social workers and case managers.
All services are free and confidential for women and men ages 16 and over who have experienced emotional, physical, psychological, sexual, and financial abuse. Services include counseling, case management, advocacy, and referrals to legal, medical and emergency resources including food, clothing and vocational services. For more information, please call the Barrier Free Living Deaf Services at 646-807-4013. Article: Intimate Partner Violence In The Deaf Community
Barrier Free Living OT intern Arthur guides us through a simple origami activity to help us cope with social distancing.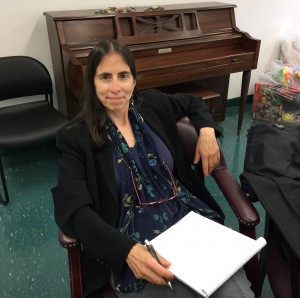 Anne Markowitz, L.C.S.W., is a consultant for Barrier Free Living providing workshops around the topic of anger. She shares a few tips about maintaining balance during challenging times.  Read Anne's article on anxiety. Read Anne's Article on Keeping Balance.
Barrier Free Living Tribute Video: National Crime Victims' Rights Week Award  
Unsilenced Voices Tour 2022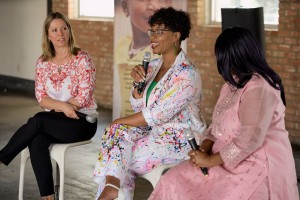 Learn about the tour here. 
National Crime Victims' Rights Week, 2022 Theme Video 
Barrier Free Living Featured On OPEN Host Show 
OPEN Host Daren Jaime sits down with the Chief Program Officer of Barrier Free Living, Cynthia Amodeo who speaks on how the organization is providing residential and community-based services to disabled survivors of domestic violence.
From The Secret Garden Archives
DEPARTMENT OF JUSTICE RECOGNIZES BARRIER FREE LIVING WITH INNOVATION IN VICTIM SERVICES AWARD
WASHINGTON, D.C.  – Barrier Free Living received the National Crime Victims' Service Award for Professional Innovation in Victim Services at a ceremony held April 29 at Constitution Gardens National Park.
Attorney General Merrick B. Garland, joined by Deputy Attorney General Lisa O. Monaco, Associate Attorney General Vanita Gupta, and Director of the Office of Victims of Crime Kristina Rose, recognized 14 individuals, organizations, and teams for their advocacy on behalf of victims of crime. The award recipients were honored during the annual National Crime Victims' Service Awards Ceremony.
Read the press release and visit our News page for details.
NY Crime Victims Candlelight Vigil
Barrier Free Living team members attended the NY Crime Victims' Candlelight Vigil.
37th Annual NYC Crime Victims Candlelight Vigil | Rights, Access, Equity for All Victims
Sunday, April 24, 2022
2:00 pm4:00 pm
West End Collegiate Church
245 West 77th Street @West End Ave.
New York, NY 10024
Attend Virtually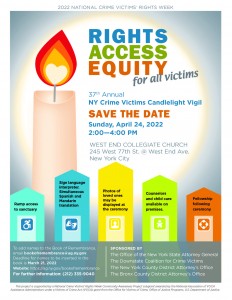 BFL Presents At International Conference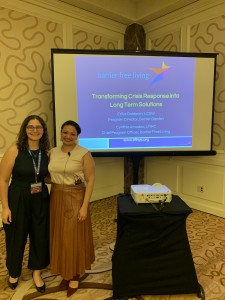 Team members Cynthia Amodeo (Chief Program Officer) and Erika Calderon (Director Secret Garden) presented on: Transforming Crisis Response into Long-Term Solutions at the International Conference on Sexual Assault, Domestic Violence and Reimagining Justice in San Francisco April 19-21.
Freedom House DV Shelter Virtual Tour 
Take a virtual tour of Barrier Free Living's Freedom House domestic violence shelter for survivors with disabilities. Get an up close and inside look at what makes our shelter absolutely unique and vital.
Link to film here .
Learn More About Barrier Free Living Events & Outreach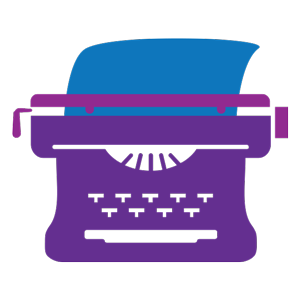 Email us to sign up for updates: [email protected]
Stories of Survival
The great benefit of our work at Barrier Free Living is the opportunity to see the results of our programs and hear the stories of inspiration, persistance and survival that our programs have helped to create.


"My family feels safe. We are learning to be strong and to love ourselves. I am so glad we are here" More about  Olga's Journey of Hope


"I wanted to volunteer here because I wanted to be part of the great mission that Freedom House has for women and children." More about  Bethelihem's Journey of Hope