The Programs at Barrier Free Living




Freedom House
Every family deserves a safe home.
Save
Save
Save
Save
Save
Shine Foundation held a Spring Soirée / financial fair at Freedom House to culminate its month long Financial Engagement workshop for residents at the emergency domestic violence shelter.
Save
Save
Save
Save
Save
Save
Save
Save
More
What We Do
Nationally recognized as the first fully accessible emergency shelter for disabled victims of domestic violence and their families.
How We Help
State-of-the-art programming, safety planning, parenting skill building, advocacy.
Working with people with physical and emotional disabilities and those recovering from substance abuse.
A dynamic staff (fluent in English, Spanish and American Sign Language) of social workers, creative arts therapists, case managers, and occupational therapists dedicated to creating a safe and accessible space for families.
How to Apply
Call (212) 400-6470 or email [email protected]
Secret Garden
Empowerment. Advocacy. Hope.
What We Do
BFL's award winning* program for people with disabilities who have experienced domestic violence.
How We Help
Counseling, Innovative Support Groups, Advocacy, Safety Planning.
Services in English, Spanish, American Sign Language.
Who is Eligible?
Any survivor of domestic violence who has a disability (a documented or undocumented disability). Prospective clients please call our hotline: (212) 533-4358 to schedule an intake session.
General Info: (212) 533-4358 Mon-Fri 9am–5pm. All calls outside these hours will be forwarded to Safe Horizon.
This is not a walk-in center. An intake must be scheduled with one of our workers before coming to our office.
How to Apply
Call (212) 533-4358
email us: [email protected]
*Mary Byron Project Celebrating Solutions Award 2009

Save
Save
Barrier Free Living's (BFL) Secret Garden domestic violence program teamed with filmmaker Blake Drummond to create an American Sign Language (ASL) video to share information with Deaf and Hard of Hearing victims of domestic violence.
Save
More
Transitional Housing
Safe Shelter for people with disabilities.

Save
More
What We Do
Safe shelter and case management for people who are activity daily living dependent (ie; who use a home health aide).
How We Help
Counseling
Housing Placement
Advocacy
Benefits Assistance
Community Reintegration
Who is Eligible
Potential admission to BFL's Transitional Housing shelter starts at a DHS intake shelter:
Men: 400 East 30th Street, New York, NY (off 1st Avenue) (Bellevue Hospital)
Women: 1122 Franklin Avenue, Bronx, NY (on the corner of 166th Street).
Further info is at New York City Department of Homelesss Services.
General Info
For assistance in applying. Call (212) 677 6668 Ext. 120

BFL Apartments
A new start.
What We Do
Barrier Free Living (BFL) Apartments opened in the summer of 2015 offering permanent homes with support services.
How We Help
BFL Apartments offer fifty family units for families with a disabled head of household who is a victim/survivor of domestic violence and seventy studio apartments for disabled victims/survivors of domestic violence, people with disabilities who are being diverted from possible nursing home placement and veterans with disabilities.
Who is Eligible
Potential tenants must be referred through a social worker and complete a 2010E application.
The complex is currently full. There is no waiting list.
How to Apply
Email us: [email protected]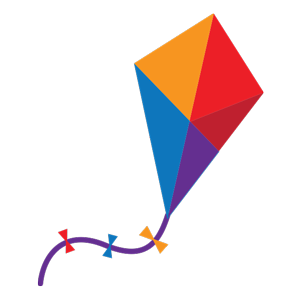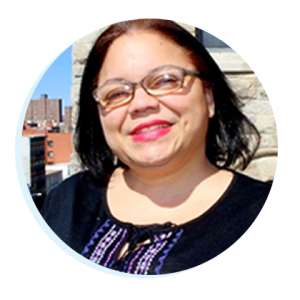 "My family feels safe. We are learning to be strong and to love ourselves. I am so glad we are here"
– Olga | Read Olga's Story

Save
Save
Save
Save
Save
Save
Save
Save
More