Employment
Working at BFL is a rewarding experience. Join our team, from social workers to administration or maintenance
Employment at BFL

To apply, click the link below on the job position you are interested as listed under each Program.
BFL Apartments

Freedom House

Full Time with benefit package
Social Worker, LMSW/Bilingual
Full Time with benefit package
Full Time, Part Time & Per Diem
Nurse, LPN
Part Time
Transitional Housing

Security*
*Per Diem (on call) for all three shifts – weekdays and weekends and all holidays
Shift Supervisor*
*Per Diem (on call) for all three shifts – weekdays and weekends and all holidays
Part Time
Secret Garden
BFL provides equal employment opportunity to all applicants, with employment based solely upon personal capabilities and qualifications without discrimination because of race, color, national origin, religion, gender, sexual orientation, age, disability, pregnancy, or citizenship status, marital status, creed, genetic disposition or carrier status or any other protected characteristic as established by law.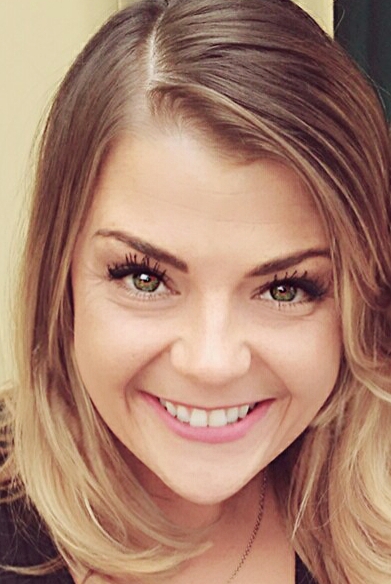 Yuliya Leonova is an incredible new addition to the Barrier Free Living community. It only took a brief conversation with her for us to realize her commitment to making a genuine difference through social work and therapy. There is no doubt that Yuliya will not only uphold the mission of BFL but expand on it.
BFL: What inspired you to take on the challenge of social work?
Yuliya:  There really are just so many reasons as to what drew me to becoming a therapist, and with time and as my career progresses, I seem to keep finding more and more reasons to continue within this field. Simply put, the primary impetus was to make a difference in people's lives, no matter how large or small the impact.
As I continue to see clients, I now more than ever have the privilege of experiencing the fulfillment and joy that comes along with making such an impact. Throughout my life, I always believed that people are the number one priority, and I knew that if I could align a career that coincided with that conviction, my job would never feel like work. Like any job, this field does present with its own set of challenges, but knowing that I am living out one of my purposes (helping others heal through the therapeutic relationship), has truly been one of the most rewarding aspects of life.
BFL: What first drew you to work at Barrier Free Living?
Yuliya: I started at Freedom House as a child and adolescent therapist intern. Originally, and upon researching various fieldwork sites, I was drawn to this organization due to the services offered. Not only did they offer advocacy and therapy for victims and survivors of domestic violence, as well as their children, but they also tailored services particularly to those with disabilities. Having my background rooted substantially in multicultural competency, I knew that I would need an organization that coincided with those beliefs.
BFL: What most inspires you about the work the agency does?
Yuliya: I can say with absolute certainty that the most impressive aspect of this organization, aside from the services they provide, is that each and every one of my coworkers genuinely cares.
In my experience, it is much easier to say that "I want to make a difference" and actually have honest intention, motivation, and drive behind it. On my first day as an intern, someone said to me, "never forget that you actually are making a difference, no matter how small or large" and I thought to myself, "Wow even after working here for such a long time and enduring so many challenges, I feel the emotion and sincerity behind that statement."
Since that first day, my predisposed notions that people working for this organization, are truly dedicated to making a difference in other's lives, remains true.
BFL: How has working at the agency changed the way you view your own life?
Yuliya: Even through the challenges that we have faced, individually and otherwise, we always seem to pull together as a team. The support that I have received, professionally and personally, has been nothing short of a privilege, and this reiterated and strengthened my belief in the importance of being able to lean on others. While it is essential to be able to work independently, having support and connecting is key to maximizing our own successes, as well as that of the organization's.
BFL: What hobbies or outside activities inspire you?
Yuliya: Congruent with my belief that people are the number one priority, connecting with loved ones is of highest importance, whether through talking or engaging in other activities. In addition, subscribing to the importance of connecting the mind with the body, I am interested in nutrition and various physical activities (rock climbing, running, etc.).
BFL: If you were to work at a different job what would it be?
Yuliya: At the moment, I feel as if I am exactly where I am supposed to be.
Story by Liam Chan Hodges, BFL Communications Department Intern