3 Things

You Can Do
To Make A Difference
1.
Paralympic Pride
The Paralympics Opening Ceremony kicks off in Rio on Sept. 7. NBC Olympics will present more than 70 hours of coverage, a record amount for a Paralympics, across NBC, NBCSN and the NBC Sports app. Check out the sked here.
2.
Pets & Service Animals

Get informed as NYC Emergency Management hosts:  Protecting One Another: Pets and Service Animal Preparedness on September 15th at Walt Whitman Park. Info here.
3.
Deaf Awareness Month 

September is national Deaf Awareness Month. The goal is to increase awareness of deaf issues, people, and culture.  Activities and events throughout deaf awareness month encourage individuals to come together as a community for both educational events and celebrations. 


---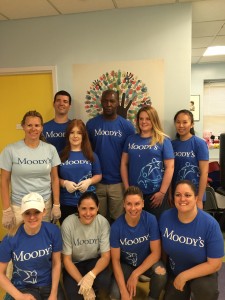 Visit our Pressroom Page. Trending News & the BFL Daily.
Photo: BFL's Transitional House shelter staff honors fathers with a cook out. Read more.