ABC's Speechless Highlights Teen With A Disability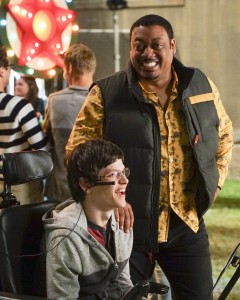 While able-bodied actors portray 95 percent of actors with a disability, such is not the case with ABC's new comedy "Speechless".
The show follows a family of five with a special needs child, and Micah Fowler, a teen who has cerebral palsy, plays the character in the comedy. Show creator Scott Silveri loosely based "Speechless" on his experience growing up with an older brother with a disability.
The first episode features star Minnie Driver (who plays Fowler's mother) letting the school where her son attends know that using the wheelchair accessible ramp also as a way to cart out trash is not acceptable.