Adaptive Surfing At Rockaway Beach NY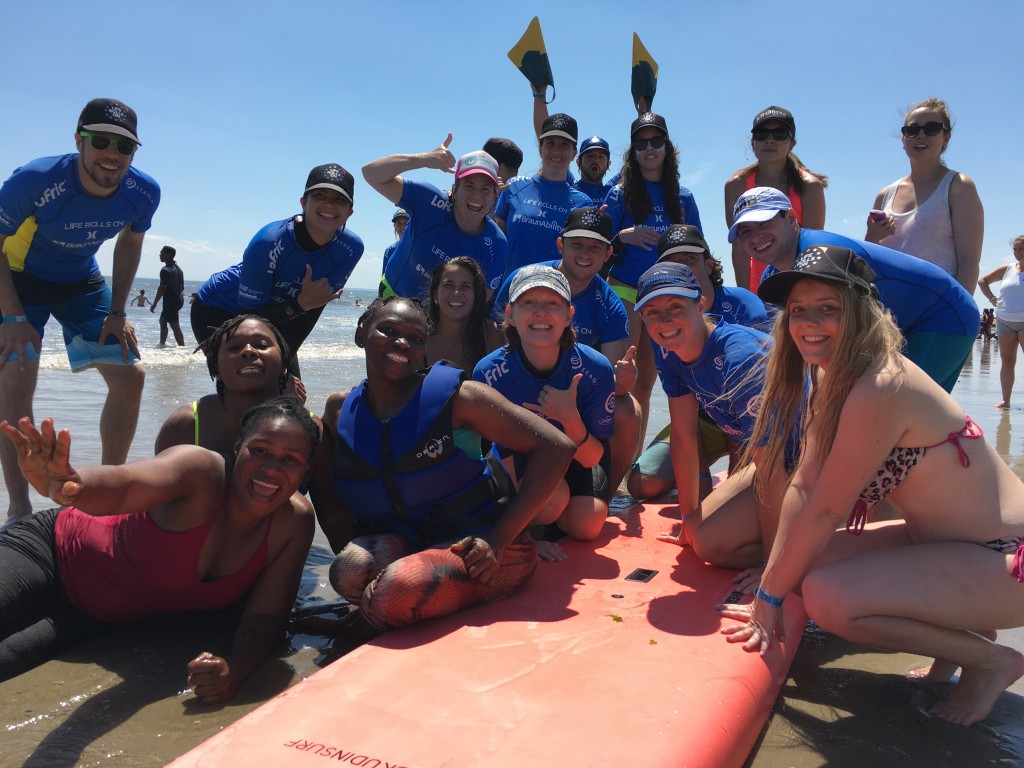 Residents of Barrier Free Living's Freedom House program and members of the agency's occupational therapy team joined Life Rolls On  at Rockaway Beach, NY on July 23 for a day of adaptive surfing.
Life Rolls On sponsors "epic surf and skate events for wheelchair athletes". The residents plan to attend an adaptive water skiing event later this month.
Founded by world champion quadriplegic surfer Jesse Billauer, Life Rolls On is dedicated to improving the quality of life for young people affected by spinal cord injury. Believing that adaptive surfing and skating could inspire infinite possibilities beyond paralysis, Life Rolls On began as a splash into the unknown on September 11, 2001; achieved 501c3 nonprofit status in 2002; and now touches the lives of hundreds of thousands.
Next up for Life Rolls On will be adaptive surfing in Virginia Beach, VA.
Beach215 Atlantic Avenue Virginia Beach, VA