Artist Brings Beauty To Freedom House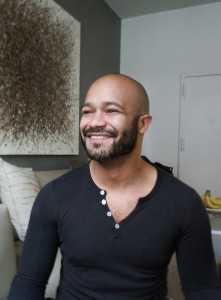 Antonio Luis Rosa loves to share beauty wherever he can.
Antonio, an artist with two decades as a beauty professional, heard about BFL's Freedom House domestic violence shelter this year, and decided he wanted to get involved with the program as a volunteer. He connected with program director Myra Ricard and they are exploring ways to bring his expertise, and sense of joy, to the residents.
"We are developing a beautiful partnership with potential growth in making a difference for the residents," says Antonio. "It's in my nature to make a difference in peoples' lives."
About Antonio
Antonio Luis Rosa brings true artistry in the 20 years working at the helm of New York City's beauty scene.  His technical prowess stems from his first days in the industry, when he assisted global beauty master, Oribe–now only one of the many icons with whom he has collaborated.  These experiences have figured in developing his personal philosophy—to love what he does and live for making other people look beautiful.  A triple-threat stylist, he uses hair color and styling along with makeup to enhance a client's natural beauty. He has applied these principles to countless celebrity clients and his work has graced the runway of Oscar de La Renta, the stage at the MTV Video Music Awards and countless weddings and special events, both in New York and in the many destinations to which he has traveled with his clients.  Rosa sees his client work as a creative partnership and prides himself on uncovering the natural beauty lying within each person he touches. The New York Times, Newsday, Marie Claire and American Salon are examples of the many publications that have sought his expertise and trendsetting opinion over the years.