Barrier Free Living Apartments Holiday Event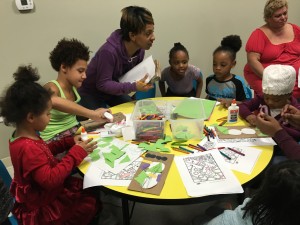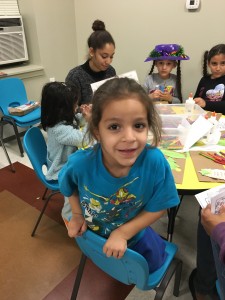 Barrier Free Living Apartments, which opened summer of 2015, held its first tenant holiday event this December.
Families who attended made holiday cards and other crafts before food was served. A volunteer singer performed.
The room was decorated by the Tenants Association and the event was made possible in part due to a generous GoFundMe campaign coordinated by a supporter of Barrier Free Living Apartments.
Barrier Free Living Apartments, a two building complex of 120 apartments in the Bronx,  provides safe, accessible homes to families with a head of household who is a survivor of domestic violence and who has a disability.  We also have studios for singles (survivors of domestic violence with a disability; veterans with disabilities.)
Our in-house support services include counseling, occupational therapy and support groups.