Barrier Free Living Awarded $6.9 Million For Freedom Village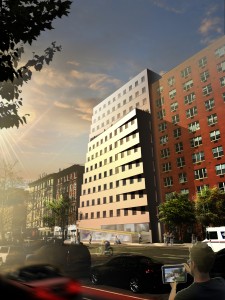 Governor Kathy Hochul announced that $104 million has been awarded to create or preserve 864 affordable homes in 16 separate developments across New York.
A $6.9 million award is for Freedom Village on East 2nd Street in Manhattan's Bowery neighborhood. The development is being constructed on the site of a demolished office and transitional housing building owned by Barrier Free Living, the project's developer.
The newly constructed Freedom Commons will include 75 affordable and supportive apartments for homeless adults in need of services and seniors transitioning out of nursing homes.
Services and rental subsidies are funded through an Empire State Supportive Housing Initiative award to Barrier Free Living and the Homeless Housing and Assistance Program.
Barrier Free Living celebrated its 40th anniversary in 2021. The agency works with survivors of domestic violence at its shelter and programs.