Barrier Free Living Creates ASL Video For Freedom House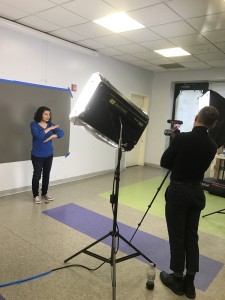 This March, Barrier Free Living's (BFL) Freedom House domestic violence program created an American Sign Language (ASL) video as a way to share information with arriving Deaf and Hard of Hearing residents.
The film, to be used internally by Freedom House, is supported by the Office on Violence Against Women Disabilities Grant Program. Barrier Free Living's Director of Communications Scott Hess shot the film, working with consultant and long time collaborator Blake Drummond of Diagonal Media.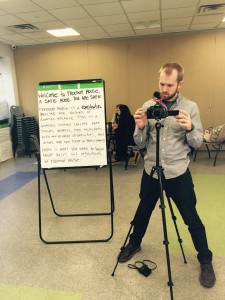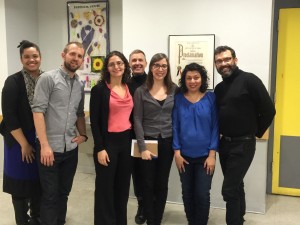 Photos: Blake Drummond on set; the crew involved in the shoot.