Barrier Free Living Marches In NYC Disability Pride Parade July 15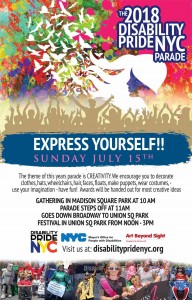 Barrier Free Living team members will march in this year's Disability Pride Parade on July 15.
The parade begins in Madison Square Park and marches to Union Square Park. The theme of this year's parade is express yourself!
Gather in Madison Square park at 10am for an 11am kick off. More info. here.