Barrier Free Living Presents: Exploring the Intersection of Domestic Violence, Disability & Trauma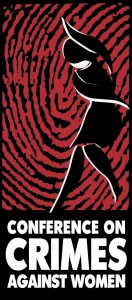 Cynthia Amodeo, Chief Program Officer at Barrier Free Living and Jules Perkel, Program Director at Barrier Free Living's Secret Garden, will co-present this presentation at this year's conference. 
According to the Office on Women's Health at the U.S. Department of Health and Human Services, research suggests that women with disabilities are more likely to suffer domestic violence and sexual assault than women without disabilities, and women with disabilities report abuse that lasts longer and is more intense.
This workshop (presented twice, see below) will explore how interpersonal violence affects individuals with disabilities and the barriers they face to seeking services and safety. Attendees will explore reasons people with disabilities stay in an abusive relationship and how the trauma of abuse affects their decision to leave.
4/09/2019 3:00 pm – 4:30 pm
04/11/2019  8:00 am – 9:30 am
The goal of the Conference on Crimes Against Women is to provide practical instruction, using current information, the newest ideas and most successful intervention strategies, to those professionals responsible for combating the many and varied forms of crimes against women.  April 8-11, 2019 – Sheraton Hotel, Dallas, Texas