Barrier Free Living Secret Garden Case Manager Caelan Manning IRCares Scholarship Grant Winner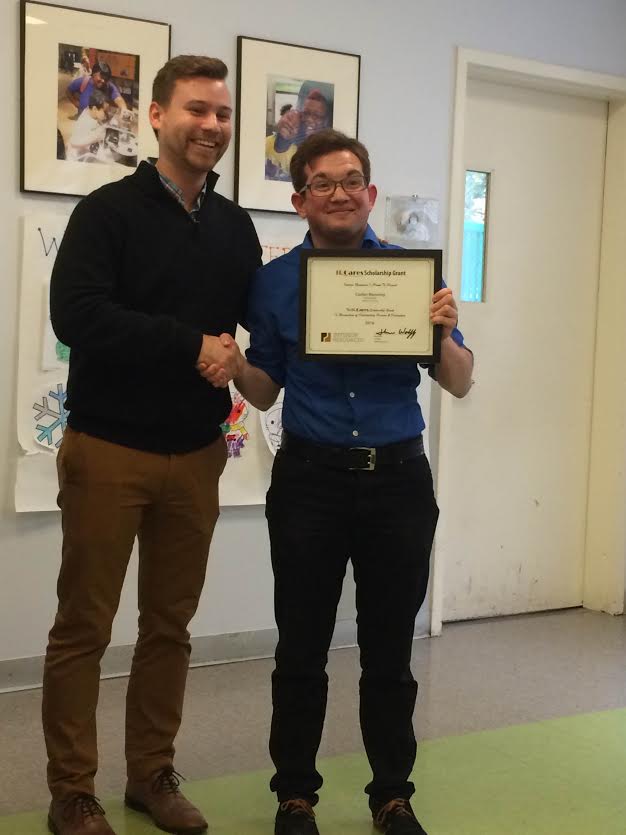 Caelan Manning, a case manager at Barrier Free Living's Secret Garden program,is one of three IRCares Scholarship Grant award winners for 2016.
The IRCares Scholarship Grant is an award of $1,000 in unrestricted funds. Three winners are chosen, based on a nomination for the award by another employee from his/her organization. This Grant is designed to recognize the hard work and dedication of direct care and/or support-level workers in nonprofit organizations. The Grant can be collected for personal use for continuing education, personal development, equipment, etc.
The other 2016 winners are: Kristin Hoige of Central New York Services, Inc., and  Michelle Bartlett of Transitional Living Services of Northern New York.
Read our interview (Muisc & Mission, on the Our Stories page) with Caelan here.