Barrier Free Living Supportive Housing Program Hosts Tenant Holiday Event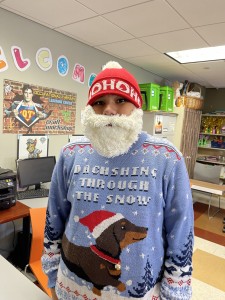 Barrier Free Living's supportive housing program in the Bronx hosted a community-building holiday event for tenants this month.
In addition to a "winter wonderland" scene set up for the kids to take photos on the roof garden, tenants were given gingerbread house kits during the gathering which featured a buffet.
Barrier Free Living works with survivors of domestic violence with disabilities at our shelter and programs.
Learn how to make a difference.