BFL Apartments Black History Month Event With DJs Kool Herc & Spazecraft One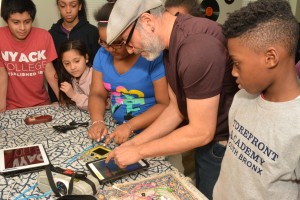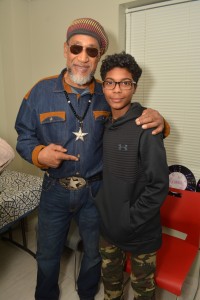 Barrier Free Living (BFL) Apartments celebrated Black History Month at its supportive housing complex in the Bronx with an event featuring legendary DJ Kool Herc and Hip Hop Producer/DJ Spazecraft One.
BFL Apartments offers permanent homes to survivors of domestic violence with disabilities and their families, as well as to veterans with disabilities. The community event featured food, music, a black history month presentation and a Q&A with the special guest DJs. DJ Spazecraft One also created a hip hop track with the kids attending.
"We are excited and honored to have these two legendary DJs coming to our community to speak about the rich history of hip hop," said Julie Pena, Program Director at BFL Apartments. "It's a great community event for our tenants and staff to come together and celebrate Black History Month."
The event, sponsored by Barrier Free Living, Foxy Management and Jose Figueroa Photography, was planned with the support of the BFL Apartments' tenant advisory group. Foxy Management is a Bronx-based property management and development company, with significant expertise in the specialized areas of affordable and supportive housing.
Photos: Left to Right, DJ Spazecraft One; DJ Kool Herc.