BFL Apartments Kicks Off Garden Club With City Gardens Club Grant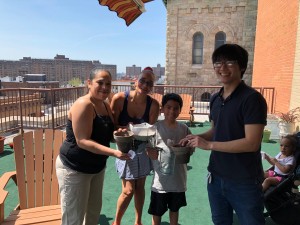 Members of the BFL Apartments' community garden club kicked off the planting season, supported in part by a grant from the City Gardens Club of NYC.
BFL Apartments is a supportive housing complex in the Bronx, providing permanent homes to survivors of domestic violence with disabilities and their families, as well as veterans with disabilities. The club was created with the Barrier Free Living occupational therapy team in 2017, as a stress relief and community building activity.