BFL Apartments Tenant Advisory Committee Holds Inaugural Meeting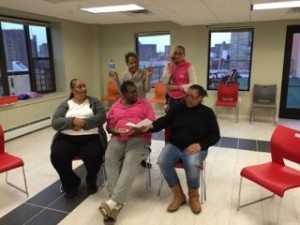 The newly formed Tenant Advisory Committee held its inaugural meeting on January 22, 2016 at Barrier Free Living Apartments.
Ten members attended to discuss issues relating to holiday events, support groups and building environment issues.
The group's elected officers thus far are: public relations,Carol Johnson; public relation assistant, Myra Ormond-Pitts; secretary/party coordinator, Soloma Drumo.