BFL Apartments Young Tenant Pursues Bball Dream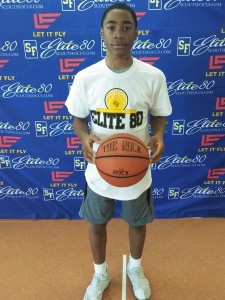 A young tenant of Barrier Free Living Apartments received a scholarship grant to attend the Scout Focus Elite 80 basketball camp this March.
BFL Apartments offers permanent homes with support services to survivors of domestic violence with disabilities and their families. ScoutsFocus is dedicated to identifying and providing a platform for underexposed players across the United States.
Justin was awarded the funds, part of an Assurant sustainable living financial empowerment grant, after writing a powerful essay (see below) about his goals to be a basketball player, and contribute to his community.
After the camp, Justin wrote a letter of thanks to BFL.
"I would like to thank you for the opportunity you have given me. This past weekend I had a great experience at the scout focus elite 80 camp. I was able to meet some great players from around the tri-state area. Also I had great evaluation from the coaches. I learned that you must maintain a good G.P.A  to play basketball at a big division 1 school.  As well as just being involved with community service projects can help me better my chance in making a difference in my life and others. I just want to say thank you again for helping me wanting to achieve my dreams as basketball player. "
Justin's Essay:
My name is Justin Johnson I am 14 years old and my goal is to play college basketball one day.
I have been playing basketball for about 4 years. My brother who is a role model to me he inspires me to play basketball. He went to college on full school scholarship to play basketball.
Playing basketball keeps me out of trouble and focused in school. Currently I am the captain of my JR.high school. In the recent years I have been traveling with CM3 elite around the U.S to play aau basketball.My aau team is a part of the boys and girls club so after school I am able to study and do my homework and also work on my game.
I was invited to scoutsfocus elite 80 group class of 2022 New York camp. I want to go to this camp because this will give me the chance to play for a national ranked high school and gain resources to support my goal of someday playing college basketball on a full scholarship.
This camp will help me build my skills as a player and help me gain better leadership skills. I want to make my family proud and show that I can be successful and accomplish my goals. I can also interact with other players who have similar experiences to myself and help me be a part of a community I can learn and build from.