BFL Family Day & Kids' Summer Fun Campaign Launches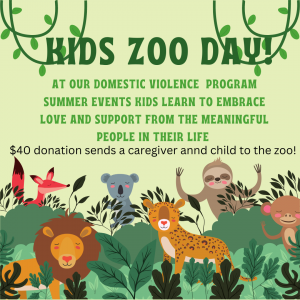 Barrier Free Living (BFL) launched its Family Day Kids' Sumer Fun campaign this May.
The campaign supports BFL's work with survivors of domestic violence with disabilities and their families, and funds raised will be used for learning center led events with kids, from a trip to the zoo to the splish splash water park. Funds also support future family day community gatherings.
The campaign is built on the concept of a family being defined by the individual survivor and the kids' events are guided by concepts like "you deserve to be loved, not hurt."