BFL Learning Center Hosts Book Fair For Kids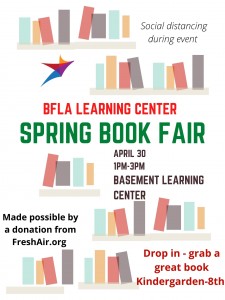 The Learning Center at Barrier Free Living Apartments is having a Spring Book Fair April 30, providing books to dozens of kids living at the Bronx-based program for survivors of domestic violence with disabilities.
The event, made possible thought a donation and collaboration with FreshAir.org, is in line with the Learning Center's mission to support and find creative ways to encourage learning at all times and especially during Covid-19.
Barrier Free Living also works with Sparks Within Reach, a tutoring group providing year-round collaboration with the kids.