BFL's Secret Garden Wellness Group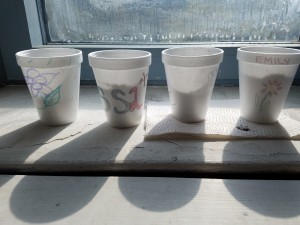 This September, the occupational therapy team at Barrier Free Living's Secret Garden held a "seeds of hope" creative therapy and wellness group.
Attendees painted containers and potted seeds within them. These "seeds of hope" represent a source of inspiration. The members discussed ways in which they  can strive to grow alongside the plants they created, and how that relates to their aspirations for the future.