Body Shop Chooses BFL Transitional Housing as Mom Day Charity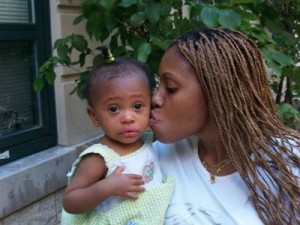 The Body Shop at New York City's Grand Central (420 Lexington Ave) has chosen BFL's Transitional Housing program as its charity partner for Mother's Day. The Transitional Housing Program is a shelter for formerly homeless men and women with disabilities who are forging  a new life.
Body Shop's "Another for a Mother" campaign encourages customers to purchase items for their mother or loved one, as well as an additional gift to support another deserving mother at  a local shelter.
The Grand Central location will donate the gifts to the women of Transitional Housing.  A core value of the Body Shop is boosting self esteem with its  "beauty with a heart" theme, said shop manager Robert Hall.
Stop by Body Shop to donate to BFL through May 11, 2013.