Book Fair Provides Summer Reading For Kids At BFL Apartments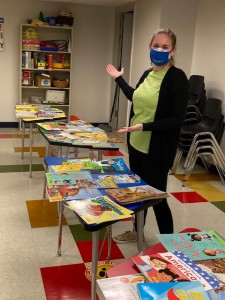 A Book Fair at Barrier Free Living (BFL) Apartments brought books to dozens of kids living at the Bronx based supportive housing site this April.
BFL Apartments offers permanent homes to survivors of domestic with disabilities. There is a family and a singles building in the 120 unit complex.
The event, made possible through a donation from FreshAir.org, is in line with the BFL Learning Center's mission to support and find creative ways to encourage learning at all times and especially during Covid-19. Books donated cover grades kindergarten to 8th grade.
Barrier Free Living also works with Sparks Within Reach, a tutoring group providing year-round collaboration with the kids. Events are underway for a summer program aimed at enriching learning in creative and innovative ways.