Deaf West's Spring Awakening Features Deaf And Hard of Hearing Actors On Broadway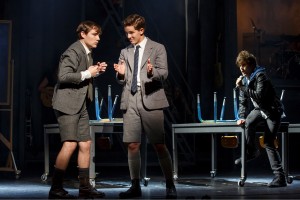 Deaf West's innovative new production of Spring Awakening on Broadway features Deaf and Hard of Hearing actors.
The show also includes the first actor (Ali Stroker) who uses a wheelchair to appear on the Great White Way.
The Tony winning musical revival has choreographed sign language into the production. The show runs through January 24.