Disability Pride Parade Fund Raiser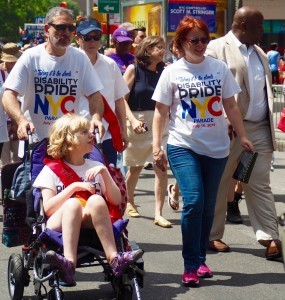 Disability Pride NYC will hold a Jazz Legends for Disability Pride fund raiser on Thursday, January 5th, 2017, 6:30-9:30pm at The Quaker Friends Meeting Hall 15 Rutherford Place, New York City.
Performers include: Ron Carter, Benny Golson, Buster Williams, Jimmie Cobb, Harold Mabern, Eddie Henderson, Louis Hayes, Carl Allen, George Coleman, Jon Faddis, Peter Bernstein, Eric Alexander, Joe Farnsworth, Buster Williams, Bill Charlap, Renee Rosnes, Kenny Washington, Peter Washington, John Webber, Donald Vega, Vincent Herring and Russell Malone.
Disability Pride NYC is a not for profit started by Jazz pianist/organist Mike LeDonne whose 12 year old daughter, Mary, is disabled. Their goal is to instill a sense of pride in the community and change the public perception of people with disabilities.
Accessibility Questions? Contact [email protected] or [email protected]