Domestic Violence Awareness Walk In Harlem Oct. 26.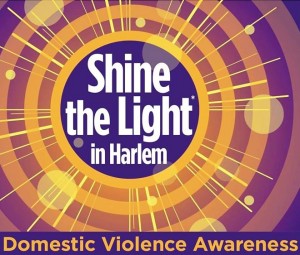 The Upper Manhattan Domestic Violence Services Collaborative will Shine the Light – Harlem on Monday, October 26 at 5:30pm.
Join domestic violence advocates, survivors and allies, as they bring more awareness to domestic violence in their communities. The event begins with a walk through Harlem, beginning from various starting points in the community, culminating at the State Office Building, which will be lit purple.