Edward Joins BFL Learning Center Team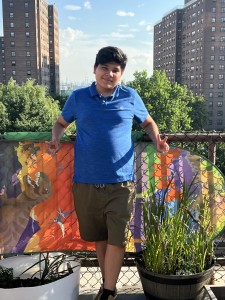 As the newest member of Barrier Free Living Apartments learning center team, Edward says he hopes to inspire the kids not only to learn responsibility but to have fun.
Born and raised in New York City, Edward joined BFL in 2021 excited to meet new people and experience a different type of work environment. The position has been a great fit.
"The joy of working with children is that I get to see them smiling and being excited to go to the learning center.," says Edward who works closely with Senior Childcare Worker Omecka at the Bronx based supportive housing program. "I always have fun working with them and also doing various activities like board games or school related work."
There are 62 children living at the supportive housing program, between the ages of 6 months and 18 years. While working with a lot of kids can at times "be a handful" Edward says that's "just part of the job."
Since starting at BFL, Edward has begun to explore future career goals and has uncovered an interest in teaching.