Fierce Femmes Group Begins At BFL Apartments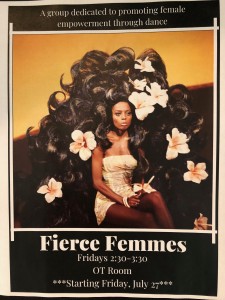 The Barrier Free Living Occupational Therapy (OT) team at BFL Apartments in the Bronx NY kick off the new "Fierce Femmes" women's empowerment group Friday, July 27.
The purpose of the 4-week group is to promote social participation, physical activity, and positive self-regard. Tenants of BFL Apartments, which serves survivors of domestic violence with disabilities, will learn choreography to a new song each week. Week one will feature choreography to "7/11″ by Beyonce. The group is intended to be a safe space for creative expression and female empowerment.
"I have taught dance to women for several years and have found it to be an excellent way to promote sisterhood and healing. I want the tenants to have fun and feel reconnected to themselves in a positive way," says Anna Williford, one of the OT team members.
View the flyer here.