Fired Up! Zoom Cooking Show Debuts With Chef Steph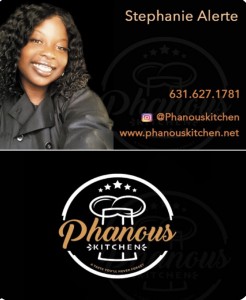 In 2018, Stephanie decided to channel her love of cooking and her commitment to her roots into a winning recipe: PhanousKitchen.
With a catering menu that offers everything from 5 cheese Mac and Cheese to Siracha Scotch Bonnet Wings or Rum Pineapple Cake Jars, Long Island NY based Chef Steph relies on old family recipes to keep things authentic.
As the first guest star Chef in Barrier Free Living's new Fired Up Zoom cooking show (debuting Feb. 25) we chatted with Steph about what to expect.
BFL: What is one of your favorite recipes and what is its source?
Stephanie: One of my favorite recipes to make is my Locally famous (lol) Mac and cheese. It's source is from my mom and grandma but I put a twist on their recipes and added 3 more cheeses.
BFL: Any key tips to new cooks, from preparation to tools you use etc.?
Stephanie: My tip would be, not to overthink and keep it fun!
BFL: What can we expect at your Feb. 25 Fired Up session and how might participants prepare?
Stephanie: You can expect for the meal prepared to taste delicious! All jokes aside I am expecting great energy and delicious food. Participants may prepare by getting all the items for the dish we will make together via Zoom.