Freedom House Holiday Event With Mrs. New York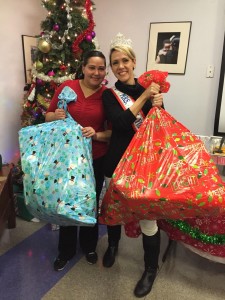 Mrs. New York Alison Trenk made a surprise call to Freedom House Emergency Shelter on the day of the holiday party, offering to supply the domestic violence shelter with bags of toys for the children residing there.
Yenely Gomez, Director of Child Care/Recreation at Freedom House, was thrilled to receive the call and even more excited after they arranged for Alison to personally deliver the toys. Alison even allowed several of the kids to wear her crown.
The event, which drew about 25 families, included food and gifts.