High School Kids Inspired To Donate To BFL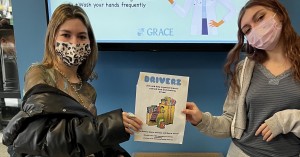 The "Drivers" club at New York City's Grace Church High School discovered Barrier Free Living online and knew it was the cause they were looking to support.
"We collect needed items from our student body and donate the items to organizations and shelters around the city. I stumbled upon your (Barrier Free Living's) website and I found the mission of your shelter to be very impactful and meaningful," says Bella, the leader of the club.
During their month long drive, the High Schoolers gathered everything from toiletries to winter staples which were donated to Barrier Free Living's programs for survivors of domestic violence with disabilities this week.