HSC Restore Opportunity Now KickOff NYC Feb. 2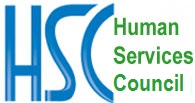 Join the Human Services Council (HSC) for the New York City kickoff of the Restore Opportunity Now Campaign on February 2, 2017, at Ivan Shapiro House, 459 West 46th Street at 1:00 pm.
The Restore Opportunity Now Campaign is a statewide effort to call for crucial investments and systemic changes in New York's nonprofit human services sector, which provides essential services to combat poverty and inequality across New York State. The campaign is supported by over 360 nonprofit organizations that represent communities across New York State.
HSC invites human services leaders, workers, and clients from across all boroughs to gather together as a response to the State of the State. The human services sector provides critical services to our communities, and greater resources are needed to ensure they can continue to do their important work.