Kids & Adults Celebrate Black History Month With Art Show at BFLA Apartments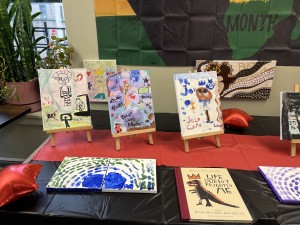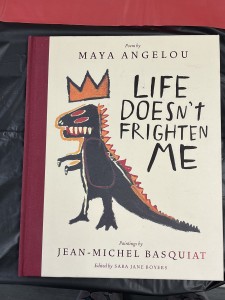 Adults and kids living at Barrier Free Living's BFLA Apartments supportive housing program in the Bronx celebrated Black History Month with an art show and exhibit.
During March, BFLA's newly renovated kid's learning center hosted a series of educational and art activities where the children learned about the life and works of artists Jean Michel Basquiat and Alma Woodsey Thomas. The kid's art was on display during a special event at the end of March, when they also shared about their experience.
During the month kids read books about Basquiat and studied his artwork, then created artwork in a similar style as a way to express themselves.
The learning center team shares that: "Basquiat, a New York native from Brooklyn, enjoyed drawing as a child and loved going to museums. As a teen Basquiat began doing graffiti in the streets of NYC and then began making t-shirts. He later started creating artwork for display."
Alma Woodsey Thomas was an art teacher in D.C for over 35 years. After retirement from teaching Alma focused on her own artwork and became the first Black woman to have a show at the Whitney Museum of American Art. She was also the first Black woman to have work acquired by the White House.
The kids studied Alma's mosaic style of artwork, "then created their own mosaic quarter eclipse using two colors of paint to create a gradation," says the learning center team.
Adult tenants also participated in the Black History Month celebration by creating crafts centered around the theme Resilience. Pieces included silhouette crafts celebrating known/lesser known Black heroes; creative painting elicited by quotes about resilience; and a collage project including words chosen by participants representing "how they see themselves currently and in the future."