Serving Male Domestic Violence Survivors In Shelter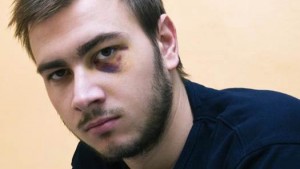 Sara Eldridge, LMSW, a Senior Social Worker at Barrier Free Living's Freedom House domestic violence shelter offers her insights on Freedom House's work with male domestic violence survivors. Sara is a licensed social worker who received a Master's Degree in Social Work from Silberman School of Social Work at Hunter College in 2015.  Sara has been a social worker at Freedom House since 2015, where she provides individual and group counseling to adults, children and adolescents. Prior to Freedom House she worked with youth in alternatives to detention and incarceration programs, student veterans and crime victims.
One in seven men has been the victim of severe physical violence by an intimate partner, according to the CDC, but unfortunately stigma, misconceptions about domestic violence, and a lack of resources can make it difficult for male survivors to receive help.
Barrier Free Living's Freedom House domestic violence (DV) shelter does not discriminate in providing services to all survivors of violence regardless of gender or sexual orientation. In fact, we are unique in offering male-specific services such as men's DV groups and male social workers. Freedom House has historically sheltered between one and six male survivors.
Barrier Free Living provides counseling, case management, shelter and housing to people with disabilities, including survivors of domestic violence and homeless individuals. Freedom House is our emergency domestic violence shelter for individuals and families who are seeking temporary safety. Residents can stay at Freedom House for 90-180 days. Freedom House offers a number of accommodations for people with disabilities, including wide hallways and doors for wheelchair users, handrails on the wall for people who are blind or low vision, grab bars in the shower, doorbell modifications for people who are deaf/hard of hearing, and a videophone for people who communicate via sign language.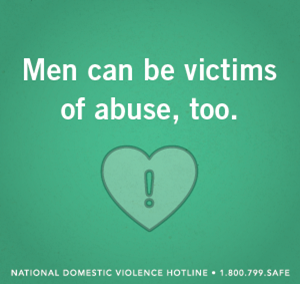 This month, two Freedom House team members, Program Director Myra Ricard and Social Worker Larry Wilson, presented on the topic of "Serving Male Domestic Violence Survivors in Shelter" at the National Center for Victims of Crime 2017 National Training Institute in Portland, Oregon. (View the PDF of presentation)
They discussed the many similarities men and women face in the types of abuse they experience, the barriers to accessing help, and the impacts, as well as some of the unique challenges faced by male domestic violence survivors. They also advocated for better training for police and other service providers regarding male domestic violence victims and gender-inclusive outreach materials.
Although male survivors may be victimized by their same-sex partners, they can also be abused by female partners, parents, children, roommates, or caregivers. This abuse can take the same forms as that directed against women, including physical, sexual, financial, verbal and emotional abuse.
Men with disabilities may be uniquely victimized by being denied access to healthcare, medication, or assistive equipment by their abuser. For example, an abuser may refuse to take a person with a disability to the doctor, throw away his medicine, or break his wheelchair.
Queer and transgender men may fear being outed without their consent by their abusers or when they seek services. Many men are ashamed to disclose their abuse history because of mistaken assumptions that men cannot be abused or that they should have done more to protect themselves.
Abusers may try to use the system against male victims by taking out false orders of protection or preventing them from seeing their children.
Service providers may refuse to work with men because of assumptions that male survivors are really the abusers. For example, men report being arrested by the police in domestic violence situations even when their female partner was the aggressor.
At Freedom House, to accommodate the unique needs of male survivors we:
Have male social workers on our team who can be assigned to provide counseling for male survivors.
Provide male domestic violence support groups
Female residents of Freedom House have been warm and understanding towards the male survivors by welcoming them in domestic violence support groups and celebrating holidays together. The recognition that anyone can be a victim of violence only deepens everyone's empathy and journey towards healing. Freedom House and Barrier Free Living are proud of our commitment to serving male survivors as we work towards a future without violence.
Visit the National Center for Domestic Violence for more information.