Slick Chicks Connects With BFL Mission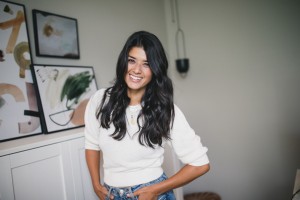 When Slick Chicks founder Helya Mohammadian learned about Barrier Free Living's work with survivors of domestic violence with disabilities, she knew it was a mission-match.
Helya wanted to connect to and support a non-profit by donating her product – patented underwear "designed with side fasteners that make it easy for someone to put on or take off whether they are sitting, standing, or laying down."
"We learned about BFL from (former team member) Jessica Flores, who connected us with Cynthia Amodeo," says Helya.  "We were really excited to support BFL because we felt as though our missions aligned. We are a purpose-driven business working toward something greater than profit, but bringing together our community and embracing inclusivity and diversity. And like BFL, our goal is to make an impact on the quality of life for individuals with disabilities. Inclusion is at the heart and soul of what we do and BFL embodies that. We are so grateful to be working with you and the entire BFL team!"
This month, Slick Chicks toured BFL's Freedom House domestic violence shelter and dropped a huge donation of product. (photo below). The donation is the first step in an ongoing collaboration.