Staff Spotlight: Aja Ruffin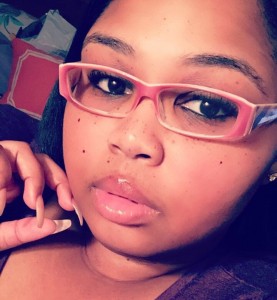 Aja Ruffin, a Resident Aide at Freedom House, joined the team in 2016 with a drive to help others, and a desire to grow. She found both working with the team.
BFL: When did you join BFL, and what drew you to apply?
Aja: I joined BFL on February 24th, 2016. Having previously worked with children at The Boys and Girls Clubs of America, another non-profit organization, I wanted to continue to help people but in a different way. So, in searching for jobs in the non-profit sector I came across BFL (Freedom House). I applied for a position hoping to get a chance to assist women and children in domestic violence situations.
BFL: What are some of the rewards and challenges you face in your job?
Aja: I am rewarded everyday doing work at Freedom House. This is because I get to help people in their times of need and I'm just happy to get to have that chance. The challenges I have faced at Freedom House have been tough learning experiences. Tenants are in crisis situations in their lives that are difficult to cope with and sometimes they are difficult to help in turn. I have been overwhelmed at moments and honestly I couldn't have done certain things without my Team or my Boss Linette (Holmes).
BFL: Tell us about what committees or events you have been a part of at Freedom House.
Aja: Until my boss Linette signed me up for the communication committee, I had avoided committees. But I went to my first meeting the other day and I must say it was a great. The chance to express my ideas with everyone was pretty dope.
BFL: What have you learned most about yourself, working at Freedom House so far?
Aja: I've learned A LOT about myself working here at Freedom House. I've grown a lot as person. One way particular, is that I've learned to be open more to people myself and to take it more seriously when others open up too about their problems and experiences.
BFL: What do you like to do in your spare time?
Aja: I'm actually just a chill person. As of now I am looking at colleges to apply to. I wish to major in social work so that I can advance further in organizations like BFL. Also, I am reading the Drivers ED book to get my license.