Surviving Trauma: Secret Garden's Lucy Shares A Lesson Learned From The Tragic Death Of Daisy Coleman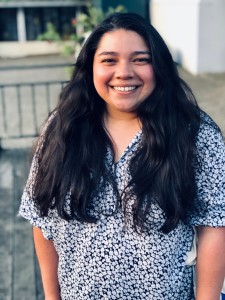 Lucrecia Ayala, MSW is a bilingual Social Worker (Spanish and English) and the Sexual Assault Services Coordinator at Secret Garden. She graduated from Stony Brook University, School of Social Welfare as a Master of Social Work with a concentration in Integrated Health, including a certification in Trauma Informed Care & Crisis Response. She has 10 years' experience working with teens and adults in community and clinical settings, specializing in crisis services, housing, and sexual & public health. She provides individual sexual violence counseling as well as group education.
Trigger Warning: This article contains material about sexual and dating violence as well as suicide.
Daisy Coleman, was an activist, a survivor, tattoo artist, and co-founder of SafeBAE (Before Anyone Else), a youth organization with the goal of sexual assault prevention among adolescents and teenagers.
After coming forward with her sexual assault story at the hands of Matthew Barnett in 2012, Daisy survived the pressure and scrutiny of a public trial and bullying both at school and social media. She spent almost a decade dealing with the emotional, physical, and psychological effects, as well as multiple hospitalizations and suicide attempts. On August 4, 2020, at the age of 23, Daisy Coleman died of suicide.
Like many survivors, I imagine Daisy tried hard to keep herself going despite her experience and if I could speak to her now, I'd tell her that her work and life has value to many survivors like her.
As the Sexual Assault Services Coordinator at Barrier Free Living Secret Garden, it matters to me that survivors feel heard and safe. It is especially important to provide support for people with disabilities or those who are Deaf/hard of hearing, who endure the highest rates of abuse in the U.S. and face unique barriers to care and safety (National Domestic Violence Hotline).
Survivors who are deaf or hard of hearing often do not attempt to seek out assistance because even if an agency serves sexual assault victims, they lack the system and resources to communicate with them effectively.
Barrier Free Living has recognized this gap in services and has been working with Deaf populations, as well as those with disabilities (read about our Deaf Services Team).
At Secret Garden, I provide individual and group counseling services, as well as education and resources for sexual violence and sexual health regardless of language, disability, ethnicity, race, gender, or sexual orientation. I believe that all survivors of sexual assault like Daisy, deserve care that feels tailored to their own experiences and that they feel safe talking about both the successes and hardships in their journey to recovery.
Daisy Coleman's death serves as a sad reminder that surviving an assault does not mean that the pain ends, that a person who survives sexual violence must also survive the crushing weight of trauma that the experience inevitably brings. Though I did not know Daisy Coleman, I know that her death was not inevitable and how we respond to disclosure is vital to the healing process. Our response to sexual assault can often be as, if not more, traumatic than the experience itself and there are various roadblocks to getting appropriate care, especially for special populations. At Secret Garden, our mission is to remove these roadblocks by providing not only service, but fully accessible service, support and outreach to survivors of sexual assault.
Healing from trauma is assumed to be a staircase in which each day is a step towards the one day that you are "cured" and all is forgotten. A day which many imply will come to all those who survive and continue to climb. However, I believe the process of healing is a vast sea of unknowns. Some days it is frigid current, and heavy waves continually drag you down, no matter how hard you try to stay above water. On very special days, it provides clarity, a sense of purpose, and a bright, new horizon in sight. Navigating the trauma of sexual assault is not an easy feat and there does not need to be more death, so long as we value the health and welfare of survivors. In the words of Daisy Coleman, "Just start by believing."
For more information, please call the Barrier Free Living Hotline at (212) 533-4358.