Sweating For A Cause: Friends Create Uplifting Fitness Event To Benefit Barrier Free Living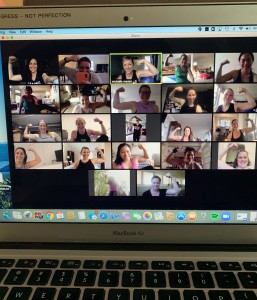 During the challenging and isolating COVID-19 crisis, three good friends decided they wanted to "virtually" come together and "sweat for a good cause."
The women, Liz Barnet Simmons, Leanne Shear and Michelle Mason, put their heads together and landed on a virtual workout class that would build community and raise money for charity.  Led by their mantra  "Strong Women Uplift Each Other" they choose Barrier Free Living's domestic violence programs as the beneficiary of their good will.
The concept was a natural fit, being that Leanne co-founded a women's fitness studio called Uplift where the three women met and worked together. Simmons says that "although Uplift was physically located on 23rd street in Flatiron (NYC), its reach went way beyond the four walls of the studio. Social good was part of Uplift's core philosophies, and 'sweating for a cause' was something we loved to do."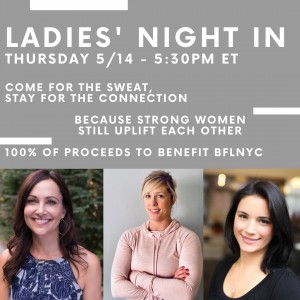 Pictured: Leanne, Michelle, and Liz.
Once they women got the idea rolling, it took on a life of it's own.
"So many current and former clients (really, friends) wanted to come together to workout for a good cause," says Simmons.  "It's a testament to the community that Leanne and the Uplift team built over the years. The funds we raised came together from over 30 separate donations in just about a week's worth of social media sharing. We hosted the class on Zoom, with many participants grateful for the connection to familiar faces during this challenging and isolating time."
While the women say they are "so glad we could donate to such an amazing cause!" the Barrier Free Living team was equally thrilled and grateful at their generosity.
Barrier Free Living has been working with survivors of domestic violence with disabilities for nearly 40 years.
Learn more about Barrier Free Living's domestic violence programs or how to make a difference.