Volunteer Spotlight: Sewing Masks Heals Emotional Wounds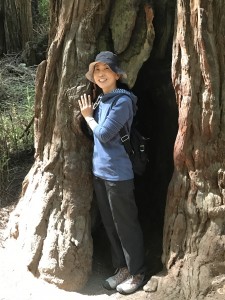 For Heejung, sewing and creating masks during the COVID-19 crisis isn't just service, it's a way to heal emotional wounds.
"My mom's first husband was a violent abusive alcoholic. She had to run away from him literally for her life," says Heejung, who works in New York City as a dental hygenist. "I feel like each stitch heals her physical and emotional wounds."
Heejung began sewing a few years back as a hobby,  and decided to try her hand at mask making in March to support her elderly neighbors.
"In the beginning I only made 3~4 masks a day. Now I can make 10~15 masks per day. I think I have made 100 ~120 masks so far," she says.
While the self-taught seamstress first provided masks to neighbors and friends, she broadened her reach after reading about Barrier Free Living's work with survivors of domestic violence with disabilities. Providing support to others, she says, has helped her cope.
"Honestly making face masks helps me more than others. Sharing homemade masks helps me stay positive and feel useful during this chaos and global anxiety," says Heejung. "I got laid off  like millions of people. I have no clue when I will go back to work."
Sewing masks, she says, helps her to practice daily compassion and also to support survivors like her mother.
"I am humbled by the survivors at Barrier Free Living. Thank you for reaching out to me to be a part of Loving Each Other."
Want to learn more about Barrier Free Living and make a difference?
Learn more about Barrier Free Living's Freedom House domestic violence shelter (212-400-6470) (virtual tour), Secret Garden domestic violence program (Hotline: 212-533-4358) and the Deaf Services Team (646-807-4013) and Barrier Free Living Apartments supportive housing program.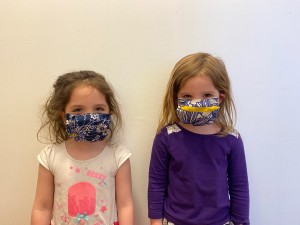 Some of the first masks created by Heejung.