Young Freedom House Resident's Poem of Hope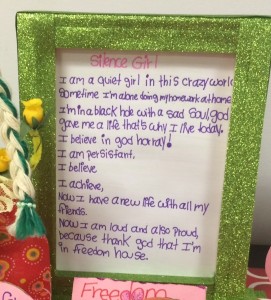 A young resident at Barrier Free Living's Freedom House domestic violence shelter shared a poem of hope and healing to start the new year.
The "Silent Girl" is part of a family that experienced domestic violence and abuse prior to finding safe shelter at Freedom House in 2016. The family received therapy and support services and plans to move into a permanent home in 2017.