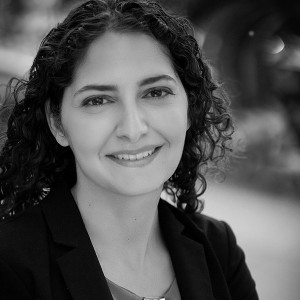 Cynthia Amodeo, Chief Executive Officer
Ms. Cynthia Amodeo is a licensed mental health counselor who specializes in the intersection of domestic violence and disabilities. She began as a children's counselor at Freedom House, and has since held several leadership positions in the agency including Coordinator of Family Services, Director of Family Services, Director of Social Services and Chief Program Officer. She took on the role of CEO when Founder/CEO Paul Feuerstein retired on December 30, 2022.
Ms. Amodeo regularly presents at Domestic Violence and Trauma conferences nationally to spread awareness of how domestic violence affects people with disabilities. Prior to working at Barrier Free Living,  Ms. Amodeo counseled children infected and affected by HIV/AIDS and survivors of the 2001 World Trade Center attack. Ms.Amodeo received her Master of Education and Master of Arts from Teacher's College, Columbia University in 2006.
DeJon Buie, MPA, Chief Program Officer
De'Jon Buie is a highly accomplished administrator with well over three decades of experience as a leader in the field of human services in New York and New Jersey.
DeJon holds a masters degree in Public Administration and a bachelor's degree in Human Service from Metropolitan College of New York. She also holds a certificate of Executive Education from Columbia University.
De'Jon is dedicated to supporting the entire BFL team with its vision and innovative services across the organization.
De'Jon is founder and president of Deuce Consulting, providing technical support and high skills training to family support organizations in the Tri-state area.
She enjoys spending time with family and friends. She loves reading, shopping and event planning as well as motivating others to pursue their dreams.
 
Linette Holmes, Human Resources Development Coordinator 
Linette joined the agency in 2010 as a resident aide at Freedom House. Over the years she had the role of shift supervisor and resident aide manager at Freedom House. Linette is a certified CPI trainer and began facilitating groups in 2019. She is pursuing SHRM (Society for Human Resource Management) certification. Originally from Harlem, NY Linette still resides in Harlem. She has four children.
 
Scott Hess, Director of Communications & Development  
Scott (he/him) first joined BFL as a volunteer over 2o years ago, before joining the team. His roles have varied, from executive assistant to medical billing associate to organizational management. In 2008 Scott moved into organizational development before being name Director of Communications and in 2023 he became Director of Communication & Development. He lives in Manhattan with his husband.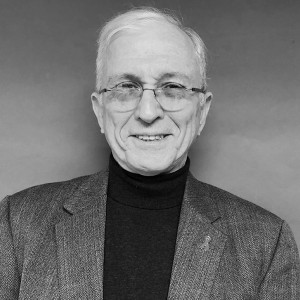 Paul Feuerstein, Founder
An advocate and visionary for survivors of domestic violence with disabilities for over four decades, Paul B. Feuerstein CEO/Founder of Barrier Free Living (BFL) retired December 30, 2022.
View our mission film and learn more about our leadership approach and the work we do
BFL's Cynthia Amodeo Inducted Into Women In Human Services Hall of Fame
Barrier Free Living's Chief Program Officer Cynthia Amodeo was inducted this March into the Women in Human Services Hall of Fame. An event inside the Legislative Office Building near the state Capitol recognized more than 60 women.  It was noted that the human services workforce is 81% women.
Barrier Free Living Leadership
Barrier Free Living Board of Directors

Gerald A. Francese, Esq. – Chairperson
Robert C. Foote III, Esq. – Vice-Chair
Dr. Randolph Mowry, PhD, CRC – Secretary
Malcolm Wattman, Esq. – Treasurer
Daniel O'Connor, CPA
Edwina C. Webster, MSW
Frank Ikonero Mugabi, Esq.
Jennifer Tan
Erica Youngerman
Luka Erceg
Inna N. Jackson, J.D.
Ray Li
Michael A. Sabella
Freedom House Board of Directors

Sally N. MacNichol, MDiv, PhD – Chair
Cecilia M. Gaston -Vice Chair
Trisha Choi – Secretary
Lenore Neier
Corinna Kwok Wong
Cecilia M. Gaston -Vice Chair
Emily Bell