Leadership
A leader is a dealer in hope

– Primal Leadership, Daniel Goleman
Meet our board, leadership and program teams.
BFL Holding Directors

Gerald A. Francese, Esq. – Chairperson
Anna Fay – Vice Chair
Dr. Randolph Mowry, PhD, CRC – Secretary
Malcolm Wattman, Esq. – Treasurer
Daniel O'Connor, CPA
Frank Ikonero Mugabi, Esq.
Robert C. Foote III, Esq.
Lenore Neier
Freedom House Directors

Sally N. MacNichol, MDiv, PhD – Chair
Lenore Neier – Secretary
Ravi Kotru
Rev. Yvette D. Wilson, MA, JD, MDiv
Leadership Team

Paul B. Feuerstein, President/CEO
Donald E. Logan, MPA Chief Operating Officer
Cynthia Amodeo, LMHC, Chief Program Officer 
Transitional Housing
LeShan Gaulman, MSW Program Director
Felipe Sepulveda, LMSW Director of Social Services
David Rodriguez, Facility Manager
Secret Garden
Jules Perkel, LCSW, Program Director
Kaylen Hagadorn, LCSW, Assistant Program Director
Freedom House 
Myra Ricard, LMSW, Program Director
Luz Santiago, Director of Social Service
Linette Holmes, Resident Aide Manager

Barrier Free Living Apartments
Julie Pena, MSW, Program Director
Lenore Warren, LMSW, Director of Social Services
Maritza Gomez, Resident Aide Manager
Barrier Free Living Executive Team
Yueqin Li, Director of Finance
Aeilushi Mistry, Organizational Development Manager/HR
Laura Fidler, MPH, BFL Project Director OVW Collaboration
Scott Hess, Director of Communications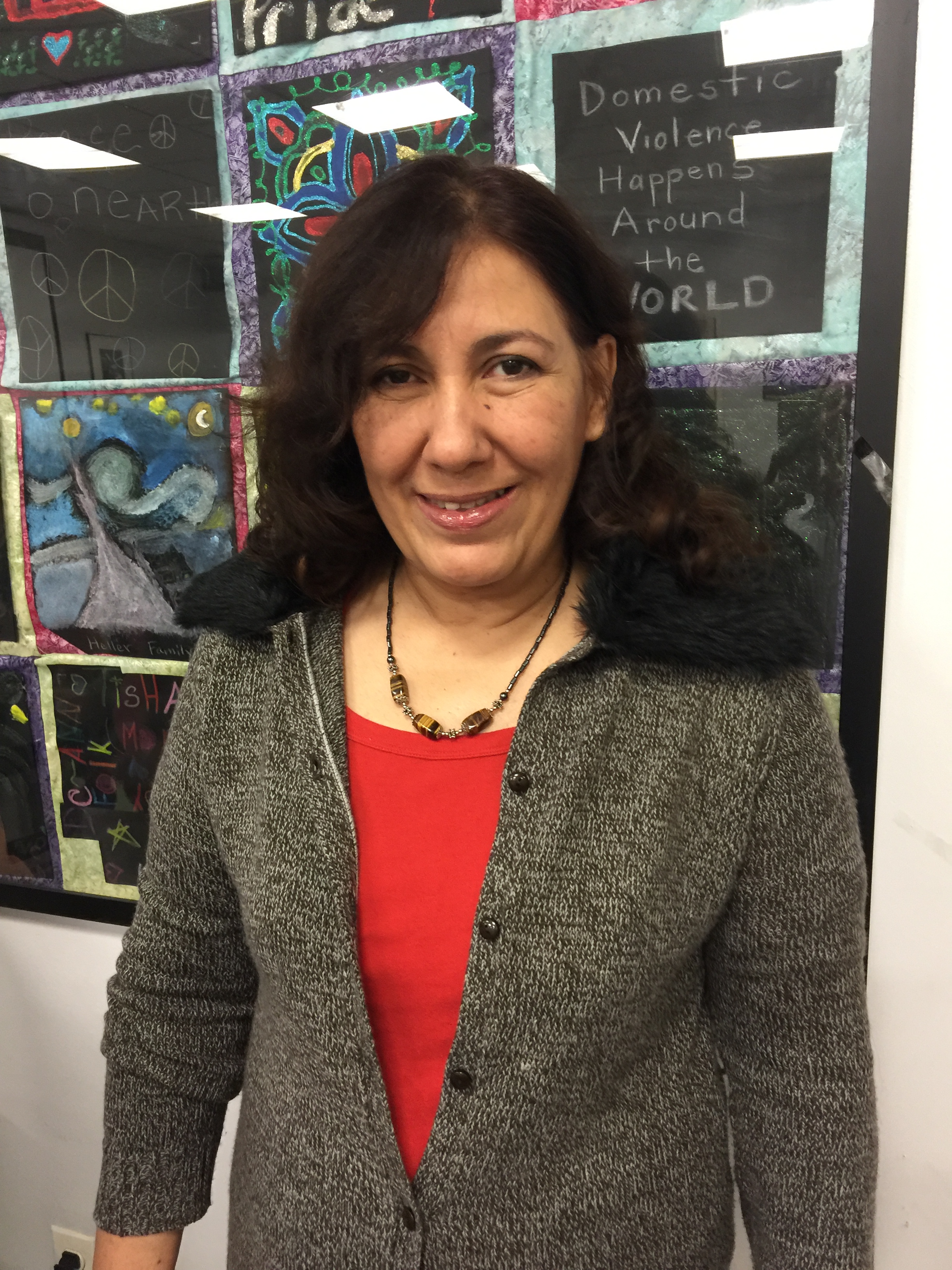 As a child, Luz Santiago was part of a youth group delivering fruit to the residents at Barrier Free Living's Transitional Housing shelter. The emotional impact of that visit stayed with her, and years later, she is thrilled to join the BFL leadership team.
BFL: Congratulations on your new position as Director of Social Services at BFL's Freedom House domestic violence shelter. So your first connection to Barrier Free Living goes way back. That's wonderful.
Luz: When I was a child enrolled at Our Lady of Sorrows Catholic School (located on Pitt Street; approx.. two blocks away from BFL)  I participated in Youth Group activities and one weekend we each donated fruits and created baskets to take to BFL residents. As a child this was a huge and almost scary adventure in social awareness. Visiting strangers, engaging in giving and interacting with a disabled population provided me with an experience of shared empowerment and growth. I always remembered my visit to BFL. Upon engaging in a search to enrich my professional skills and experience I was thrilled to find that BFL may have an employment opportunity for me. I knew working here would be very special.
BFL: What are some key areas you see for growth and change in the area of domestic violence and people with disabilities ?
Luz: I have observed an increased social awareness about the various components and the psychological impact domestic violence has on the victim, family and the community. When I consider someone whom is disabled and also a victim of domestic violence, I am encouraged to explore and help bring specialized supportive services. Ongoing education and development of strength-based skill building services such as – clinical programs on how to Create Healthy Relationships; Developing Emotional Intelligence Skills and increasing art themed clinical group activities; and helping to create a solid person-centered based service that provides a guide toward increased social stability.
BFL: Have you always lived in New York ?
Luz: I was born in Manhattan, New York (at Beth Israel Hospital on 1st Avenue). I have relocated out of state various times (to Miami Florida – 5yrs; New Jersey –over 10 yrs and Puerto Rico – 5 years). Yet, Manhattan is always where I come home to.
BFL: What do you do in your spare time?
Luz: I enjoy reading; working out in the gym; dancing, tennis, biking, hiking and swimming. I love road trips and family reunions. I enjoy creative cooking, watching documentaries and visiting amusement parks (so Walt Disney was our yearly family vacation spot; as I raised my two sons). As a child I played the violin, organ and basketball. I have recently started a garden in my back yard (and for the first time, I am harvesting tomatoes, corn, herbs, flowers and even a pumpkin). I enjoy all aspects of the Arts
More Stories