Leadership
A leader is a dealer in hope

– Primal Leadership, Daniel Goleman
Meet our board, leadership and program teams.
BFL Holding Directors

Gerald A. Francese, Esq. – Chairperson
Anna Fay – Vice Chair
Dr. Randolph Mowry, PhD, CRC – Secretary
Malcolm Wattman, Esq. – Treasurer
Daniel O'Connor, CPA
Frank Ikonero Mugabi, Esq.
Robert C. Foote III, Esq.
Lenore Neier
Freedom House Directors

Sally N. MacNichol, MDiv, PhD – Chair
Lenore Neier – Secretary
Ravi Kotru
Rev. Yvette D. Wilson, MA, JD, MDiv
Leadership Team

Paul B. Feuerstein, President/CEO
Donald E. Logan, MPA Chief Operating Officer
Cynthia Amodeo, LMHC, Chief Program Officer 
Transitional Housing
LeShan Gaulman, MSW Program Director
Felipe Sepulveda, LMSW Director of Social Services
David Rodriguez, Facility Manager
Secret Garden
Jules Perkel, LCSW, Program Director
Kaylen Hagadorn, LCSW, Assistant Program Director
Freedom House 
Myra Ricard, LMSW, Program Director
Luz Santiago, Director of Social Service
Linette Holmes, Resident Aide Manager
Maritza Gomez, Program Coordinator 
Barrier Free Living Apartments
Julie Pena, MSW, Program Director
Lenore Warren, LMSW, Director of Social Services
Edwin Nolasco, Resident Aide Manager
Barrier Free Living Executive Team
Yueqin Li, Director of Finance
Aeilushi Mistry, Organizational Development Manager/HR
Laura Fidler, MPH, BFL Project Director OVW Collaboration
Scott Hess, MFA, Director of Communications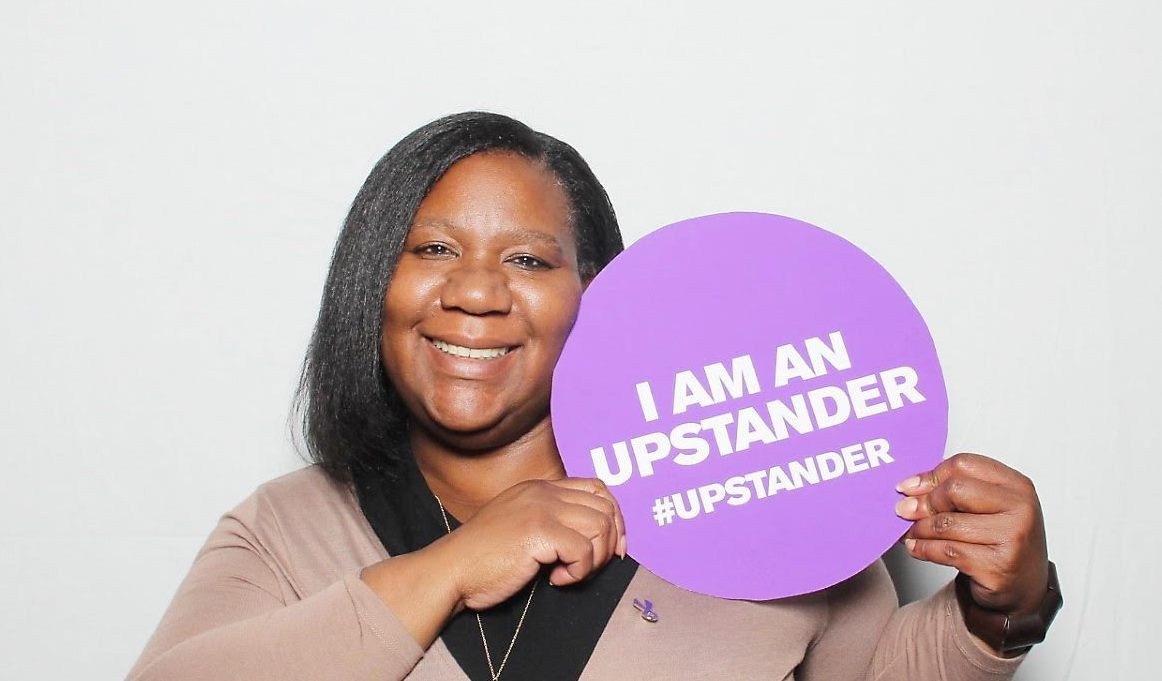 As the mother of a child with autism, Linette Holmes was drawn to the passionate mission of Barrier Free Living. She joined the Freedom House team as a per diem Resident Aide, then soon after became a Resident Aide manager.
We caught up with Linette to chat about her journey at BFL, what she brings to the management team, and her goal to learn to surf.
BFL: What first drew you to work at Barrier Free Living?
Linette: I remember reading about BFL and how it helps people with disabilities which stood out to me as a mother of a child who has autism. Then once I read about Freedom House and all of the services that were provided, I knew that I had to be a part this company. Coming from a corporate background, I thought it would be a lot more fun than sitting at a desk all day which is what I was doing prior to coming to Freedom House. I started my journey as a per diem Resident Aide.
BFL: Now that you have joined the management team, what unique perspective do you bring?
Linette: My perspective is bringing a certain level of understanding to the management team. Resident Aides work very hard and are the heartbeat of all of the BFL programs. Whenever we as managers are brainstorming ideas for our teams, I think to myself how will this benefit the resident aides? I'm very vocal and have no problem saying that I don't like something especially if it affects the RAs.
BFL: What most inspires you about the work the agency does?
Linette: The work that we do at BFL should send a message to other agencies to step their game up!! The staff that I work with are so passionate about the people that we serve. They come in early and most days they stay late. They are invested in our residents and it shows everyday. The agency is ever-changing and it's not afraid to try something different especially if it's in our residents' best interest.
BFL: What do you enjoy doing in your time off? Any things to share from your "bucket list"?
Linette: I work a lot!! But when I' not working I love to spend time with my children, and to read and watch documentaries. Watching reality TV is one of my guilty pleasures. I'm not really a fan of taking vacation, but when the time comes, I have lots of items on my bucket list. I would love to take a tour of the country BY BUS, go to the Gucci Store in Italy and get learn to surf.
Linette Holmes
Freedom House
RA Manager
More Stories