Barrier Free Living At Silent Tears Event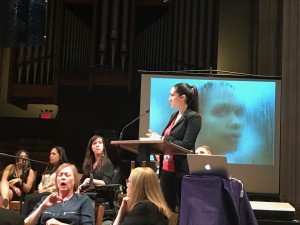 Barrier Free Living was part of the  Silent Tears: Disability, Violence And Resilience of Women Survivors Globally multi-media exhibition and panel on April 24 at the Union Theological Seminary in New York City.
Barrier Free Living Apartments resident Gigi spoke at the event, and Barrier Free Living Secret Garden program director Jules (in photo above) was on the panel of speakers. Read more about the event here. 
View the BFL Minute with Silent Tears creator Belinda Mason here.