BFL Beading Group Launches At Domestic Violence Programs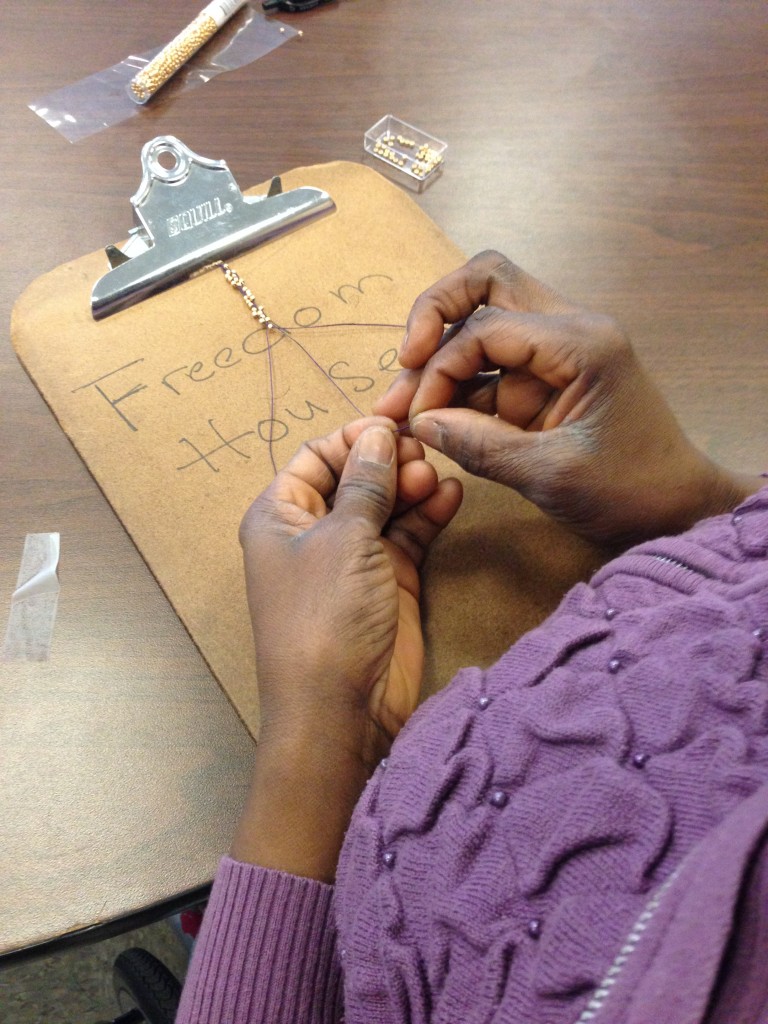 Barrier Free Living's Occupational Therapy team launched a beading stress management group at the agency's domestic violence programs this May.
The group explores "the functions and value of beading as a stress management coping mechanism, to foster creativity, improve communication skills, practice/enhance/develop fine motor-visual perceptual-and cognitive skills, and build a sense of community."
There are three bracelet patterns that range from easier to more difficult in order to accommodate each person's individual skill level and functioning. Bracelets will be used as gifts at domestic violence related agency events.