Celebrate #GivingTuesday Support Kids Like Danielle At Our Domestic Violence Shelter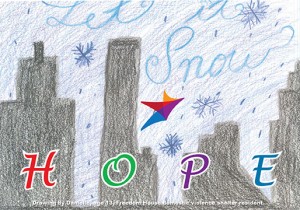 SUPPORT #GIVING TUESDAY
Support Barrier Free Living this year.
We work with over 140 kids like Danielle, age 13, who did our holiday card art at left. Danielle is a resident at our Freedom House domestic violence shelter.
We also work with current and formerly homeless men and women with disabilities and survivors of domestic violence with disabilities.