Secret Garden Celebration Of Women With Special Guest Dame Lori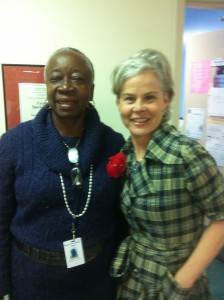 BFL's Secret Garden staff and participants gathered for the Celebration of Women on May 8.
Dame Lori Sutherland (pictured at right with Secret Garden Director Georgette Delinois), hosted the Soulfull Closet event this year which benefited Secret Garden, and was the featured keynote guest.
Sutherland wowed the crowd and the participants enjoyed lunch and activities.