Shine Foundation Kicks Off 4-Week Financial Engagement Workshop At Freedom House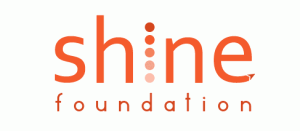 Shine Foundation kicked off a new 4-week Financial Engagement workshop for residents at Barrier Free Living's  Freedom House  emergency shelter this March.
The goal in the next 4 weeks, says Shine coordinators, is to "have clients set and achieve their savings goals for housing." The mission of Shine Foundation is to improve the financial health of homeless abuse survivors in NYC and Baltimore.  First session residents identified over $400 in savings.
For additional information on Shine Foundation, please visit www.shine-foundation.org or email at [email protected].